PEX pipe, made by Zurn, has made plumbing easier for the average homeowner by providing a product that is both easy to install and easy to cut. No special tools are required to cut PEX pipe. Any type of cutting tool with a sharp blade will do.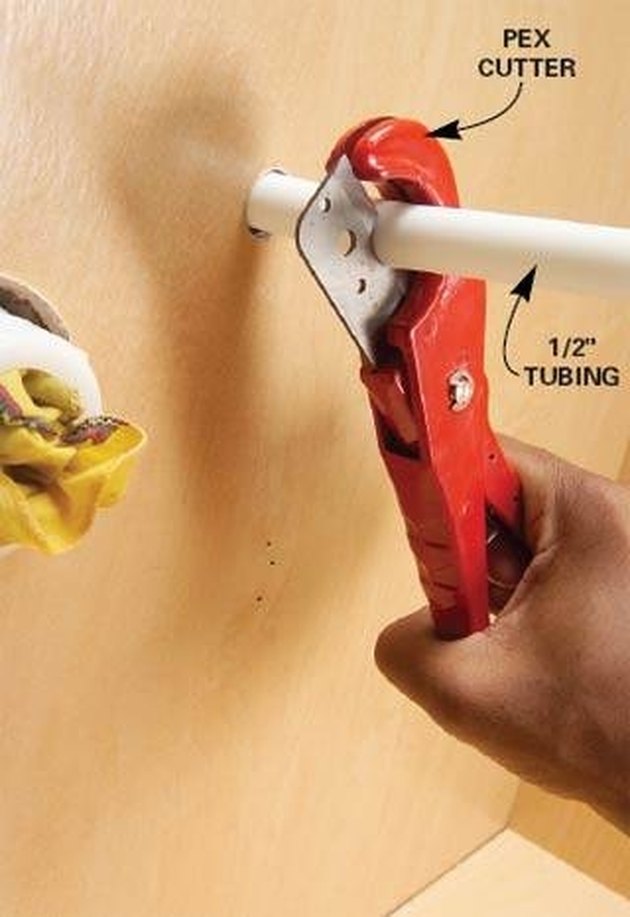 Step 1
Run the PEX pipe through the walls to predetermined termination points.
Step 2
Add extra pipe to the run to compensate for temperature expansion and contraction.
Step 3
Mark the cut point on the pipe with a permanent marker. Open the ratcheting blade on the cutter and sit the PEX pipe into the cutting area. Put on the handle several times until the blade passes through the PEX pipe completely.
Step 4
Repeat for subsequent cuts.