To expand your living space without a massive renovation, look to your attic. Most attics are huge and just need some TLC to become an extra room. So if you need that extra office, bedroom or just a cool place to relax, complete a few easy steps to turn your storage space into extra space.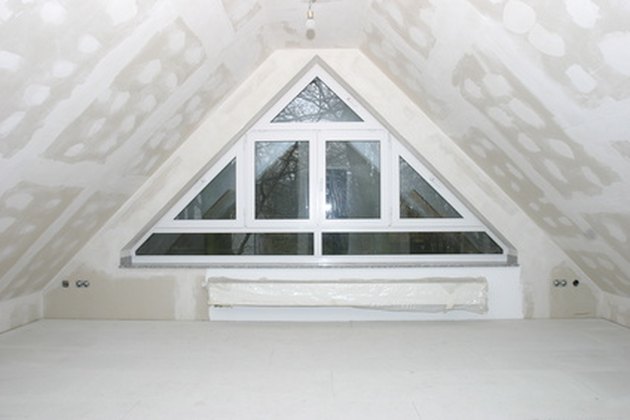 Make your attic your escape.
Step 1
Clean out the existing attic room.
Remove all boxes, old furniture and cobwebs. You want a nice clean space to work with. Wash all windows, walls, ceilings and floors. When everything is clean, get to work.
Apply a coat of primer to all areas you plan to paint. This includes walls and ceilings and perhaps the floor. Attics are a good place to use light colors so use white primer.
To create your adult retreat, use soothing shades of blue or green. Light colors that help create the illusion of open space are ideal for most attic spaces. Bright colors help conceal strange lines or curves in the architecture.
Skip this step if your attic room already has a nice a floor; however, if the floor is hardwood, you may want to put down a nice plush carpet or rug. Ask for help at your local hardware store to find out how to install flooring.
If you already have lights in your attic room, replace old light fixtures with new ones to better fit your style. Light fixtures should complement the rest of your accessories, so look for overhead lighting with a similar finish to lamps and hardware.
Use furniture to define the purpose and flow of your attic room. If you want your retreat to function as an office space, bring in a small desk. Bench seats are a great way to bring in extra storage, while daybeds provide a comfortable place to sleep or relax.
Use your creativity to bring the room to life. Flowers bring nature into the space, and you can display your own photos or paintings on the walls. Funky lamps are a great way to bring in additional light and fun. Feature mirrors in the space to increase light while looking decorative.