Things You'll Need
Tape measure

Straightedge

Sawhorses

Plywood

"C" clamps

Circular saw

Vinyl cutting blade

Vinyl trim channel

2-inch screws

Power screwdriver
Tip
Wear a dust mask, eye protection and gloves when working with vinyl lattice.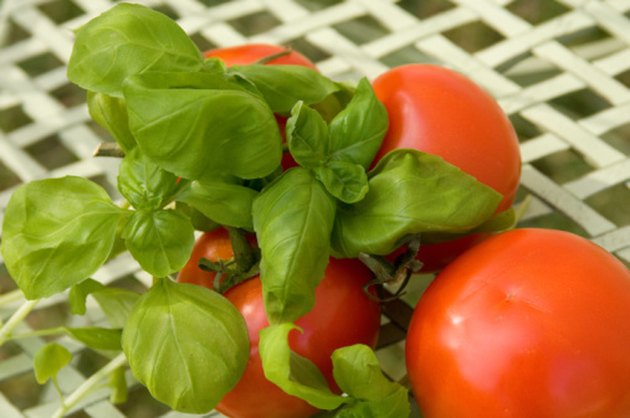 Homeowners and builders install vinyl lattice panels, known as skirting, around the base of a porch or other structure. Vinyl lattice panels provide a finished appearance while hiding joists and posts. They also create a barrier so unwanted animals cannot set up their home in an area. The panels are available in an assortment of colors and styles. Lattice panels come in 4-by-8-foot or 4-by-4-foot sheets and require cutting to fit the opening.
Step 1
Measure the opening you are covering. Transfer the measurements to the lattice panel plus 2 inches around the perimeter. Mark the lattice for cutting. Extend the marks to long straight lines. Use a straightedge when drawing lines to ensure the lines are straight.
Step 2
Set up two sawhorses and lay a sheet of plywood across the sawhorses.
Step 3
Lay the lattice over the plywood. Clamp the lattice to the plywood with "C" clamps.
Step 4
Cut the lattice with a circular saw equipped with a specialized vinyl cutting saw blade. Set the circular saw blade depth at 1/8-inch deeper than the thickness of the vinyl lattice. Follow the drawn guidelines.
Step 5
Measure and cut vinyl trim channels to frame the lattice panel. Make cuts at a 45-degree angle so the channels fit together around the frame like a picture frame.
Step 6
Slide the lattice panels into the trim channel on all four sides of the panel.
Step 7
Place the lattice panel up to the opening. Position it so it lies on the upright post 1 inch from the edge of the post.
Step 8
Place a 2-inch screw up to the top corner of the panel. Sink it through the lattice into the post to secure it in place. Position a screw every 6 inches to 8 inches and sink it in place around the entire lattice panel. Repeat until lattice covers the open structure.
---
Sal Marco began writing professionally in 2009. He has written many online home improvement articles based on his more than 20 years of experience in the home improvement and building industries. He has worked as both part of a team and as a site supervisor. Marco has a Bachelor of Science in management science from Kean University.