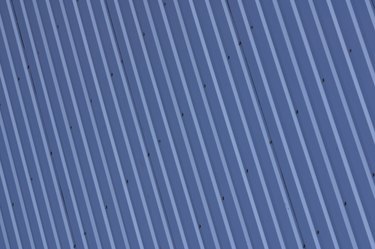 Installing your own roofing materials can cut hundreds of dollars off your remodeling costs. Metal is a popular roofing material choice among roofers for both its pliability and durability. When installing your own metal roofing, you will often need to bend metal pieces to form tightly to the structural frame of your home. Identify the proper bending technique that you will need to apply to different metal roofing materials during the construction of your roof.
Press Brake
Hand bend sheet metal roofing by utilizing a press brake. A press brake is a pedal-operated apparatus that secures sheet metal between a vice, allowing an individual to create precise bends by folding the metal outside the press brake either up or down. Depending on the size of your press brake, you may also be able to create corrugated folds in the metal roofing.
Metal Press
Obtain the use of a metal press to bend large quantities of metal roofing. A metal press can reliably bend stronger forms of metal, such as steel, in a number of different cuts, including pipe, tube or beam. The press apparatus can be expensive, making metal pressing feasible for large-scale projects only. Metal press bending is the best technique for bending high load-bearing support beams.
Rolling
Use a rolling technique to bend sheets of metal roofing. Rolling utilizes a die, which is sized according to the desired radius of the metal sheet. Rolling can produce a maximum bend of 360 degrees in most forms of metal. Some metals, such as steel, can be heated prior to rolling to promote an elastic effect. Modern rolling apparatuses feature a mechanized rolling die which rotates in both directions to further form the metal.
Hand Tools
Use hand tools to bend and modify low gauge metal materials. Gauge refers to the thickness of metal; lower gauge metals are thinner, and therefore easier to bend by hand. Continuous bends in sheet metal can be created with sheet bending jaws. Create beads to increase the ease of bending with a tin edge jaw tool. Use seam folders to make seams for connecting different sheets of metal. If you can secure a die across your table, you can bend your metal by pulling it around the die with pliers.
---
Steve Brachmann has been working professionally as a freelance writer since 2007. Hailing from Angola, N.Y., his work has been published in "The Buffalo News," SUNY-Fredonia's "The Leader" and on various websites. He is currently attending the State University of New York-Fredonia to earn a Bachelor of Fine Arts degree in acting with a communication minor.