Houses make a statement whether homeowners want them to or not. Included in that statement is how the exterior looks, which is greatly affected by the soffit and fascia. As a breaking point from the top of the wall to the roofline, soffit and fascia leave an impression. If they are in disrepair, it takes away from the overall look of the house. Replacing them when needed is a frugal thing to do.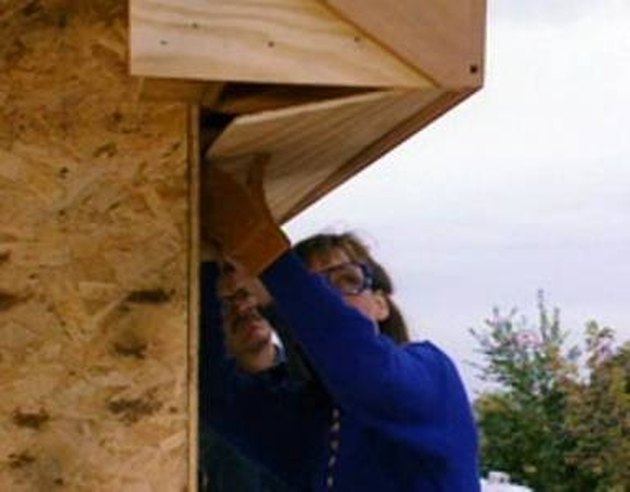 Step 1
Remove the old soffit and fascia by pulling as many nails as you can. Be careful not to leave pulled nails on the ground, as this can cause injury to yourself or others. Pry the rest loose with the flat bar.
Step 2
Measure and cut the fascia as needed. Split the joints on a rafter tail. Install the new fascia to the rafter tails with the 4d finish nails. Install all the fascia boards before installing the soffit.
Step 3
Install the soffit much the same way as the fascia. Be certain to split the joints of the soffit on the rafter tails as with the fascia. Use the box nails on the soffit. Every 4 feet, cut an opening for the vents as per manufacturer instructions.
Step 4
Remember that installing vinyl or aluminum soffit is not much different from their wooden counterparts. The main difference is that these two options work best when there is wood behind them.
Step 5
Fit vinyl soffit into the "F" channel that is secured to the house and the backside of the fascia. The pieces of cut soffit interlock for added strength and slip into the "F" channel.