Exterior stucco has been a popular choice for homeowners for many years, but as with all exterior options, it has its advantages and disadvantages. Alternatives to stucco you may choose need to be selected on important factors other than just aesthetics. Some of the things you should consider are environmental conditions in your region, longevity of the product versus the price and cost.
EFIS
Exterior Finished Insulation System (EFIS) is a form of synthetic stucco. EFIS is installed in three steps. First, a dense foam insulation layer is attached to the exterior of your home. A fiberglass reinforcing mesh is then applied with a skim coat of concrete. The last step is to apply the synthetic stucco. It is made of an acrylic, latex base available in many textures and colors. Because it is made of a synthetic material, it will last much longer than traditional stucco. The biggest disadvantage is it does not always perform well in constant high humidity conditions.
Vinyl Siding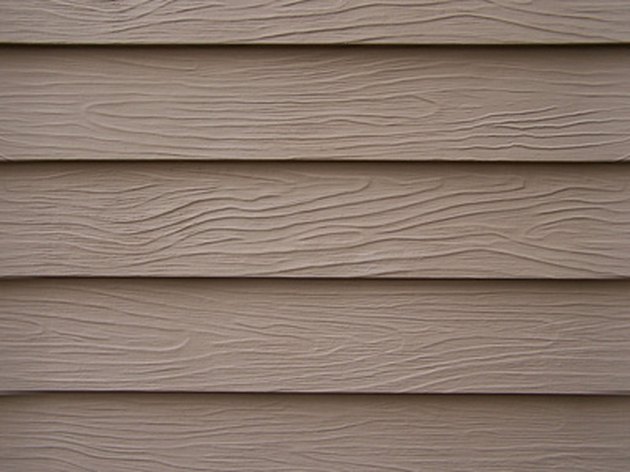 Vinyl siding is the most popular exterior covering. It is cost effective and durable. It is resistant to cold weather and UV rays. It requires less skill to install than other alternatives, so it is a great option for the do-it-yourself consumer. It has many style options from simulated wood plank to simulated cedar shakes to fit your design concept.
Fiber Cement Siding
Fiber cement siding is similar in size and design options to vinyl siding. It is not as cost effective as vinyl siding, but it is more resistant to UV rays and moisture. Fiber cement siding is not susceptible to brittleness after long service life like some vinyl siding. It is also impervious to termites and wood boring beetles.
Brick
Brick is fireproof and weather resistant and offered in many styles and colors. Brick provides an aesthetic look you can achieve with no other product. Not only is brick strong, but it is energy efficient. Brick is durable and does not require much maintenance after it is installed. Brick can be more expensive than alternative options and should be installed by professionals.
---
Bob Brown has attended Johnson & Wales University in Charleston, S.C. for baking and pastry arts and DelTech Community College in Dover, Del., for construction management. He has been a general contractor and carpenter since 2001. Previous to that he has been a baker and pastry chef.