Wilton Armetale serving pieces add beauty and functionality to your dinner table, whether it's a special occasion or just another day. The products are composed of 10 different metals, the main metal being aluminum. Similar to other metal serving pieces, the Wilton Armetale brand can become scratched during use. While these scratches ultimately add to the character of your pieces as they age, you can remove or reduce the appearance of scratches with careful techniques and appropriate supplies.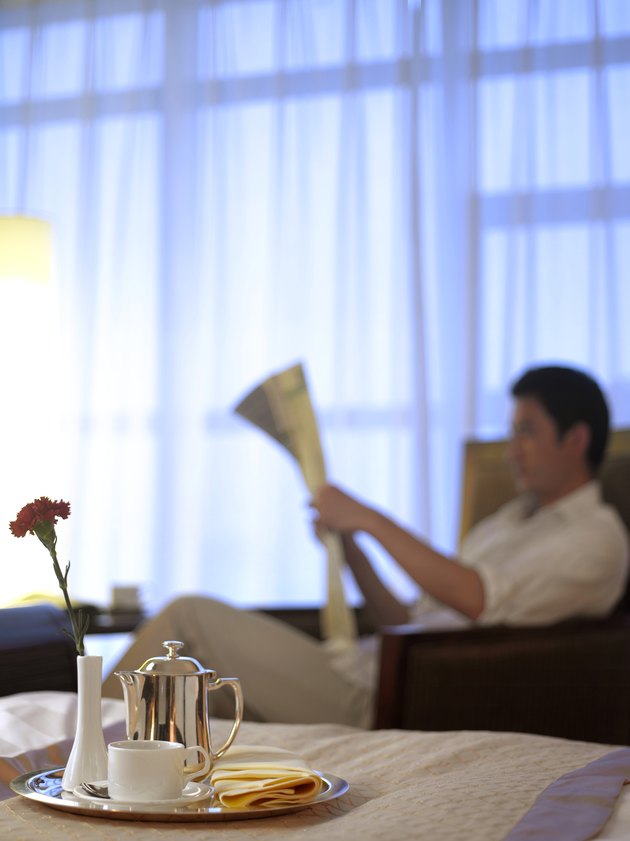 credit:
K-King Photography Media Co. Ltd/Lifesize/Getty Images
Step 1
Look closely at your serving piece to find the direction of the finish, which will contain natural scratches on the surface. You will use this to ensure you're blending any scratches into the finish.
Step 2
Dampen an ultra-fine abrasive pad with water. Squeeze out excess moisture.
Step 3
Rub the ultra-fine abrasive pad over the scratched area, moving the pad with the direction of the finish. Gently continue to rub to blend the scratches into the finish.
Step 4
Fill a dish pan with warm water. Add three or four drops of dish-washing detergent.
Step 5
Submerge your serving piece into the detergent solution. Scrub it with a soft sponge.
Step 6
Rinse your serving piece with water. Dry it with a soft kitchen towel.