Brick adds a rustic and colorful accent to a room, but may clash with your other decor if you have a more elegant or modern style. One option is to cover the brick wall with a mortar rub, which creates a more uniform-looking coloration and appearance that is more crisp and clean. Save money by applying a mortar rub yourself using a few basic tools and supplies purchased inexpensively from any hardware or home improvement store.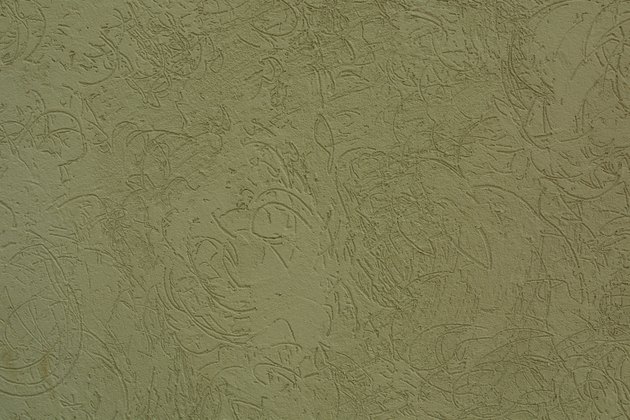 credit:
Jupiterimages/Photos.com/Getty Images
Step 1
Place a drop cloth over the floor where you will be working to prevent mortar from damaging your flooring.
Step 2
Clean off the brick surface using soap, water and a bristle brush to remove any dirt or debris. Allow the surface to dry for at least four hours.
Step 3
Put on a protective face mask. Pour one part mortar powder and one part water into a 20-gallon bucket. Stir the mixture using a long-handled drill mixer for five minutes until totally combined.
Step 4
Put on protective, heavy-duty plastic gloves. Scoop some of the mixture into your hands.
Step 5
Spread the mixture over the surface of the bricks, covering them with an even, thin layer. Use your fingers to spread the mortar into the cracks and crevasses of the bricks. Allow the mortar to dry for 12 to 18 hours.