Storm doors protect your home entrance by providing an additional wind and air barrier and preventing animals from entering if you forget to close the main door. Storm doors are installed on the outside of the existing frame and require no additional framework other than the installation of a face plate on the edge of the existing frame. Installation is much easier in door frames without brick molding that require only wood screws.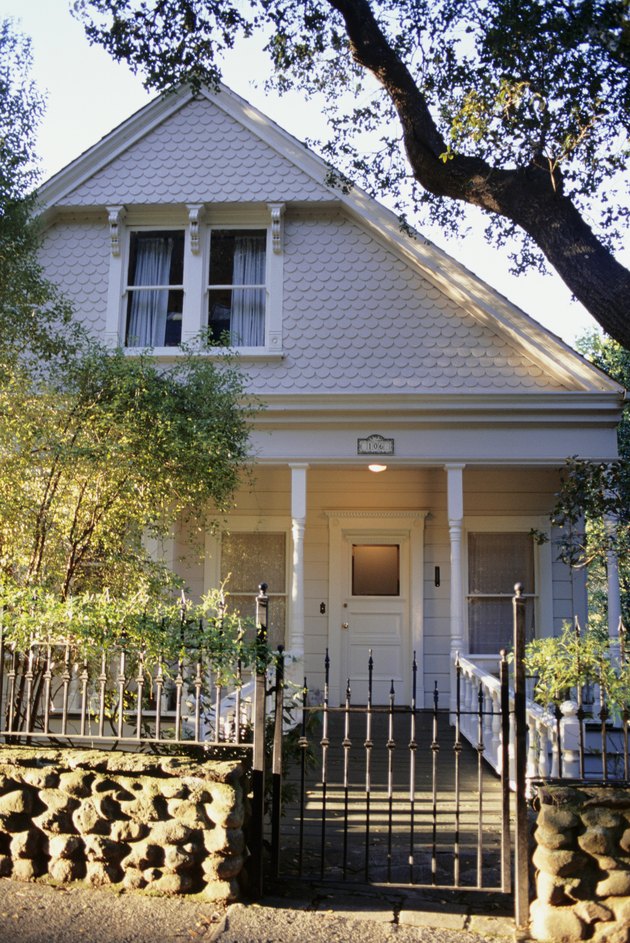 credit:
Buccina Studios/Photodisc/Getty Images
Step 1
Position the storm door on the outside of the door frame so it completely covers the door frame. Put the storm door hinges on whichever side you prefer.
Step 2
Mark the locations of the storm door hinge screw holes and remove the storm door. Drill through the markings and into the door frame. Set the storm door back in place and screw a 3-inch galvanized wood screw partway into each hole. Tighten all screws completely once all the screws from both hinges have been partially installed. Open and close the door to test its positioning and adjust it if necessary by moving the hinge screws.
Step 3
Position the door face plate on the frame even with the place where the latch strikes the frame. Mark the location of the face plate screw holes. Remove the face plate and drill out each hole. Return the face plate to its position and attach it in place with 1-inch galvanized wood screws.
Step 4
Attach rubber weather stripping around the edge of the storm door on the interior or exterior side using the built-in adhesive of the weather stripping or stapling it to the door with a carpentry stapler.