You may need to repair your gas oven if the burner won't light, if the burner won't stay lit, if the oven bakes unevenly, if the self-cleaning cycle doesn't work or if the oven temperature doesn't correspond to the temperature setting. As with many home appliances, repairing a gas oven can be costly and it's important to weigh the cost of repair versus purchasing a new unit.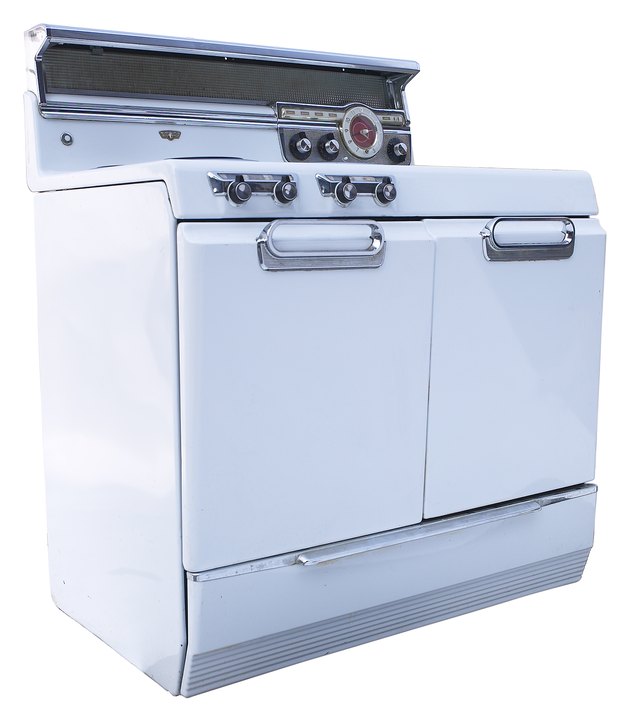 Unless your oven needs significant repairs that require extra materials, your biggest costs will likely be labor. Oven repair people normally charge between $60 and $85 an hour and will typically spend an hour or two performing the necessary repairs, according to Cost Owl. Expect to pay at least $100 per visit.
You may need to replace parts on your gas oven, which the repair person will charge you for. Gaskets, the mechanical seal that keeps heat inside the oven, are commonly in need of replacement and cost between $15 and $45. Screws might need replacement. The igniter may also need to be replaced; igniters typically cost between $40 and $80. Ask your repair person about the cost of parts before you agree to any repairs.
Oven repair costs vary depending on where you live. According to Business Insider, New York City is the most expensive city in the country as of 2011, and labor costs are higher there due to the inflated cost of living, particularly in Manhattan. Harlingen, Texas, is the cheapest city in America, according to "Bloomberg Businessweek," and labor costs are decidedly lower there. Consider your geographical location and the cost of living in your city before making any decisions about repairing your gas oven.
If your gas oven is damaged beyond repair, consider replacing it entirely. The cost of replacing a standard gas oven is between $747 for a basic model and $1,412 for a top-of-the-line unit, according to Homewyse. These prices include the cost of removing and disposing of the old oven, the price of the new oven and installation fees.