When newly made or minted, copper jewelry and coins have a shiny, attractive luster, but as these objects age, the luster fades and they start to look dull. You do not usually think of toothpaste as a copper cleaner, but if used properly, it makes dull, unattractive copper shine like new. After you soak copper in water to remove loose debris, you can clean it with toothpaste and a toothbrush. This restores some of the copper's luster and leaves behind its natural patina.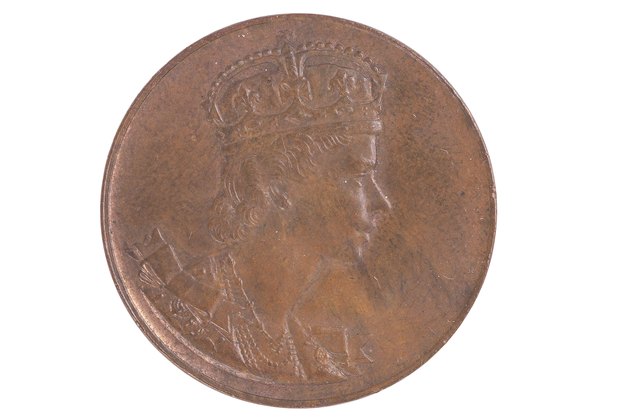 Step 1
Pour warm water into a bowl. Add a drop of dish soap. Place copper items in the bowl and let them soak. This removes loose particles. If your copper item is large and you cannot put it in a bowl, wipe it with a wet, soapy cloth.
Step 2
Remove the copper items from the bowl and rinse them with clean water. Wet an old toothbrush.
Step 3
Put a dab of toothpaste on the toothbrush or directly on the copper item. Scrub the item with the toothbrush.
Step 4
Hold the copper item under a stream of water as you scrub it. Add more toothpaste if the copper isn't getting clean or it still looks dull. When you finish cleaning the copper item, rinse it with water and pat it dry with a towel.