Homeowners choose furniture carefully. The right piece can bring a fresh and unique feel to a room. A posted bed is a popular choice for bedroom furniture. With either two or four posts, these beds add a sophistication and style to the bedroom. For little girls' rooms, posted beds can make them feel like princesses. However, bedposts can be structurally weak and break easily. With the right tools, you can fix the woodwork.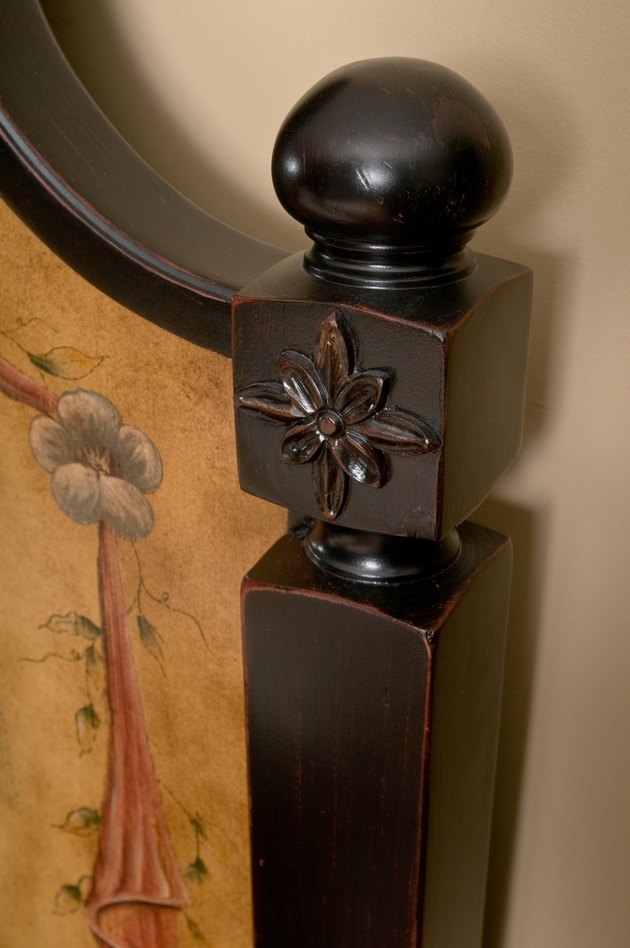 Step 1
Remove the entire broken post from the bed frame. Since the bedpost holds up the metal frame, put a book or other hard object between the frame and the floor to prevent hardwood floors from being scratched.
Step 2
Sand both the broken ends of the bedpost to allow for an easier, cleaner fix.
Step 3
Use wood glue to reattach both ends of the bedpost. Use furniture repair clamps to hold the ends together for two hours until the glue dries and bonds. Clear away excess glue with sandpaper.
Step 4
Measure the repaired bedpost against the intact bedposts. If the bedpost is shorter, cut a small piece of wood into the exact length needed. Glue the wood onto the bottom of the bedpost.
Step 5
Apply a stain or finish to blend the repaired section of the bedpost with the other sections. Wear protective gloves and use a rag to apply the stain or finish.
Step 6
Reattach the bedpost to the bed frame.