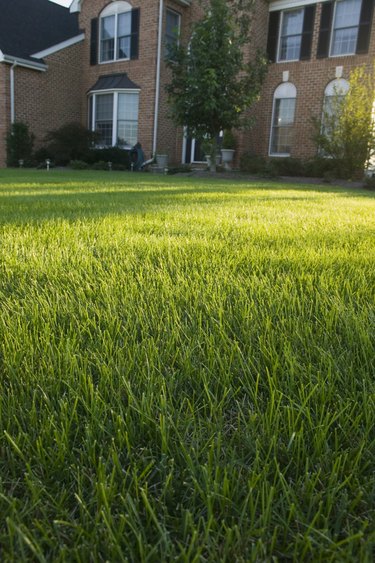 The Cub Cadet I series is a line of mowers from Cub Cadet that features its zero-turn technology that allows for greater mower maneuverability. Adjusting the steering involves loosening the two arms on the I series mower, but fortunately, you do not need to rely on a professional to make these alterations or buy any expensive, specialized tools. You can adjust the steering on your Cub Cadet I series mower yourself even if you have no previous experience with making mower adjustments.
Step 1
Power your Cub Cadet I series mower off if it is turned on.
Step 2
Use a socket wrench to loosen the bolts on both the left and right control arms of your Cub Cadet I series mower. The control arms are the two steering arms that are used to control the movement of your zero-turn mower. These arms are oriented in a vertical fashion when in use, and there is one on either side of the driver's seat. Each arm has three bolts that must be loosened with a socket wrench to fully adjust the Cub Cadet I series mower.
Step 3
Move each steering arm from right to left after loosening the bolts with the wrench. Adjust each arm as desired then re-tighten the one bolt closest to the base of each arm to set the arm's left-to-right positioning.
Step 4
Adjust each of the steering arms from front to back as desired then tighten the remaining bolts with the socket wrench once you are satisfied with the placement of the arms. Ensure, before tightening the bolts, that the arms are adjusted to provide for ease of use when you are seated in the driver's seat.
---
Billy Kirk is an experienced professional writer and editor who has written and published articles of varying topics and varying types including news articles, special features and editorials. He has written extensively for regular online publications as well as blogs. Kirk holds a Bachelor of Arts in media production from the University of North Carolina at Chapel Hill.