Lime stains are a common occurrence on your oil-rubbed kitchen faucet and sink when your home has hard water, as the water's mineral deposits build up and can damage the finish of the oil-rubbed fixture. Although eliminating hard water can be costly, you can prevent damage to your expensive kitchen fixtures through daily cleaning to remove mineral buildup. In order to maintain the oil-rubbed faucet's shine it is important to only use gentle cleaning products, as harsh or abrasive cleaners permanently ruin the finish.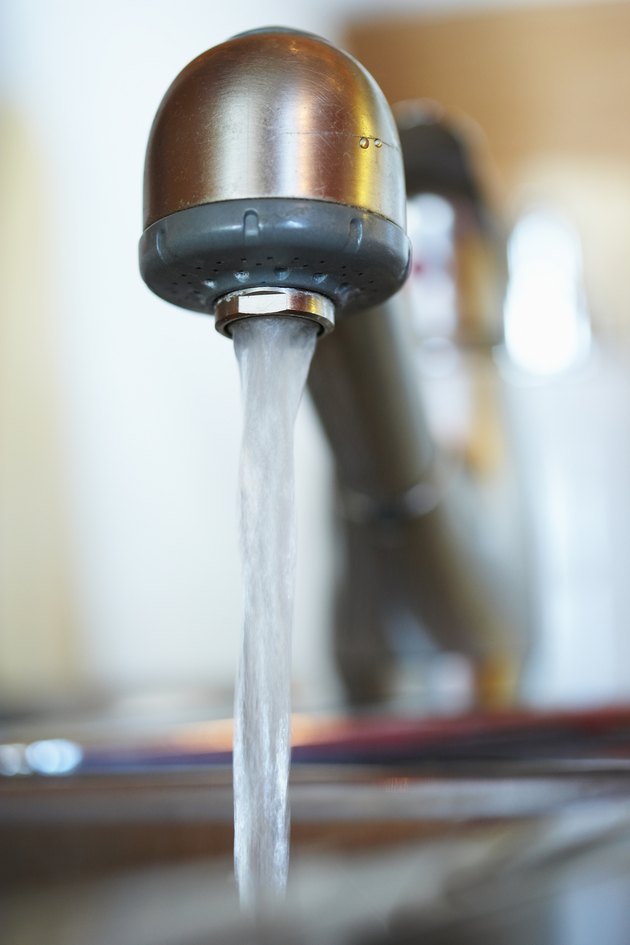 Step 1
Pour 1 tablespoon of salt into a bowl and add 3 quarts of warm water.
Step 2
Dip the soft-bristled brush into the bowl's solution and gently brush the lime stain with the cleaning brush.
Step 3
Dip the brush back into the cleaning solution to keep the brush saturated during the cleaning process.
Step 4
Brush the top, underside and base of the faucet. Clean the handles of the kitchen faucet, as the handles tend to get splashed with water while using the faucet and are prone to lime buildup.
Step 5
Wipe down the faucet and handles with a soft cleaning cloth to dry the surface.