Things You'll Need
Vacuum cleaner

Spray bottle

Distilled white vinegar

Olive oil or vegetable oil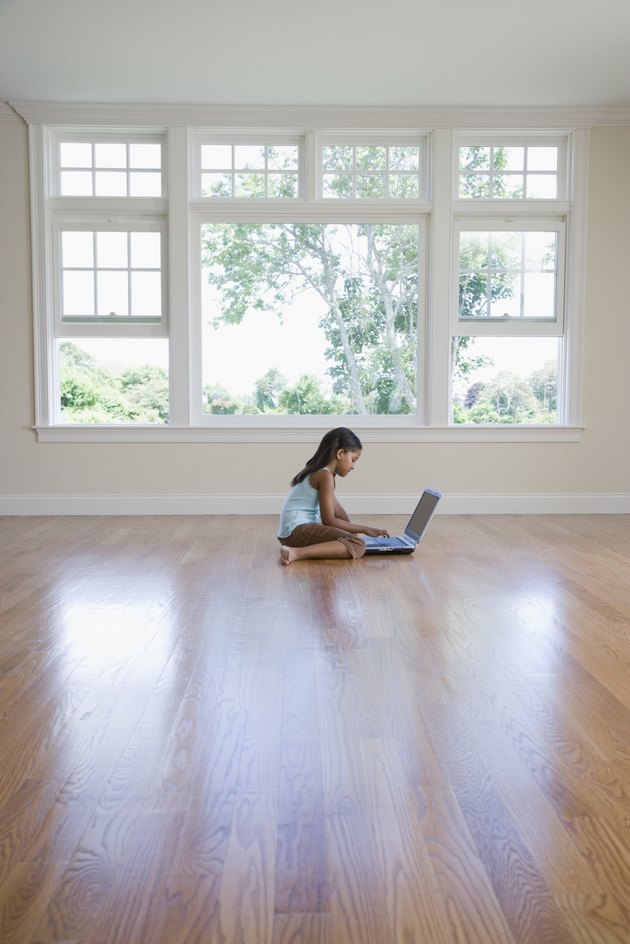 A pristine hardwood floor can make even the plainest home look like something special. A glowing hardwood floor gives a sense of warmth and timeless elegance to any space. While wood is a strong material, it's not impervious. Blunt objects and sharp edges can dent and scratch wood. Water and other substances can create slight stains that turn into big eyesores, marring the perfect appearance of the wood. Luckily, you can restore such stains from your hardwood floors using organic materials.
Step 1
Run a vacuum cleaner over the surface area of the floor to suck up stray dirt and debris.
Step 2
Fill a spray bottle halfway with white distilled vinegar. Fill it the rest of the way with olive oil or vegetable oil. Replace the cap on the spray bottle and shake it up very well.
Step 3
Spray a corner of the room with the mixture. Rub it in well with a clean, cotton cloth. Continue working through the entire room in this manner, spraying small sections of the floor and then rubbing in the oil and vinegar mixture with your cloth.
Step 4
Buff the entire floor with a fresh, lint-free cloth to bring it to a bold shine. Your floor will be shiny and free of stains.
---
Lane Cummings is originally from New York City. She attended the High School of Performing Arts in dance before receiving her Bachelor of Arts in literature and her Master of Arts in Russian literature at the University of Chicago. She has lived in St. Petersburg, Russia, where she lectured and studied Russian. She began writing professionally in 2004 for the "St. Petersburg Times."