If you are looking for flowers with traditional aromas for a fragrance garden, don't plant calendula (Calendula officinalis), commonly known as pot marigold. That annual sprouts fast and lasts all summer. Its flowers don't carry a lusciously honeyed scent but rather have an aroma similar to that of tree sap.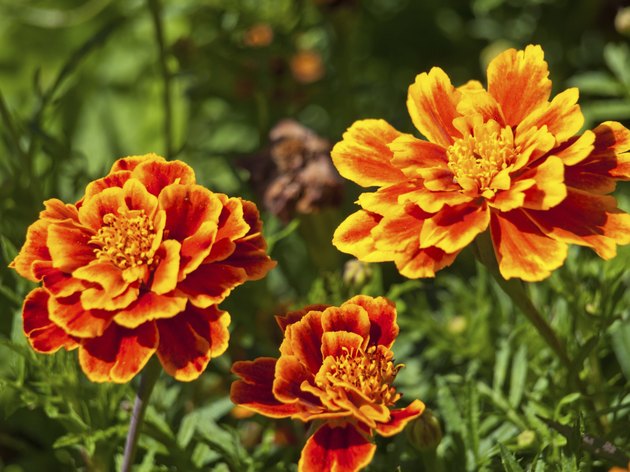 credit:
klagyivik/iStock/Getty Images
Fragrant Leaves and Blossoms
Calendula is an Old World potherb, popular in William Shakespeare's England. Its flowers and lance-shaped leaves are edible, offering a slight bitter flavor to soups and salads. The leaves are fragrant, and the flowers have a sweet, resinlike aroma. When calendula is planted in a vegetable garden, it reportedly deters insect pests.
Bright, Simple-Care Plant
The same paint used to color a sunset can be used for the flowers of calendula. The small plant blooms from May to June and grows in clumps that can become 2 feet high and spread 2 feet wide. Calendula grows in direct sunlight or partial shade, blooms generously and has no serious diseases or pests.