Lint balls are common with many types of clothing, including socks. When you have black socks, you often get stuck with light colored lint balls that make your socks look unattractive. To keep the socks looking their best, use elements that safely remove all the lint balls. Use a wash routine that prevents the lint balls from accumulating in the future.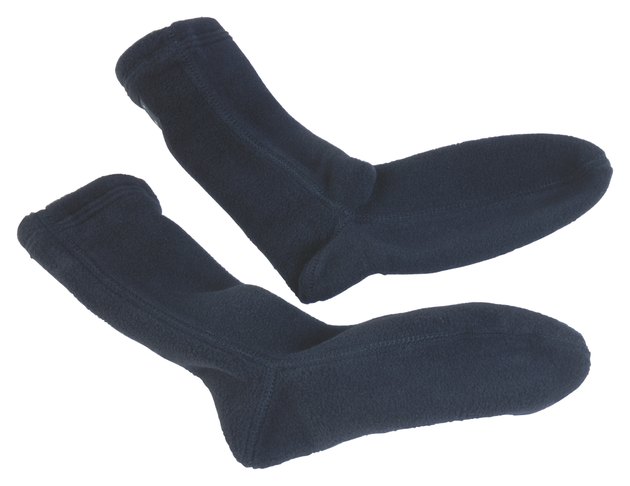 Step 1
Wipe a lint roller or a piece of masking tape over the socks to remove the lint. This removes most of the loose and small lint balls.
Step 2
Snip off larger lint balls carefully with a pair of small scissors.
Step 3
Launder the socks regularly using your normal wash routine, but add 1 cup white vinegar to the wash cycle to prevent lint from sticking to the socks.