When you're remodeling your outdoor wood deck with a new surface after the old one has faded or you just want a new finish, there are a variety of available materials. While tile and linoleum can be used in indoor and outdoor settings, there are some considerations if you're thinking about using them for a deck floor.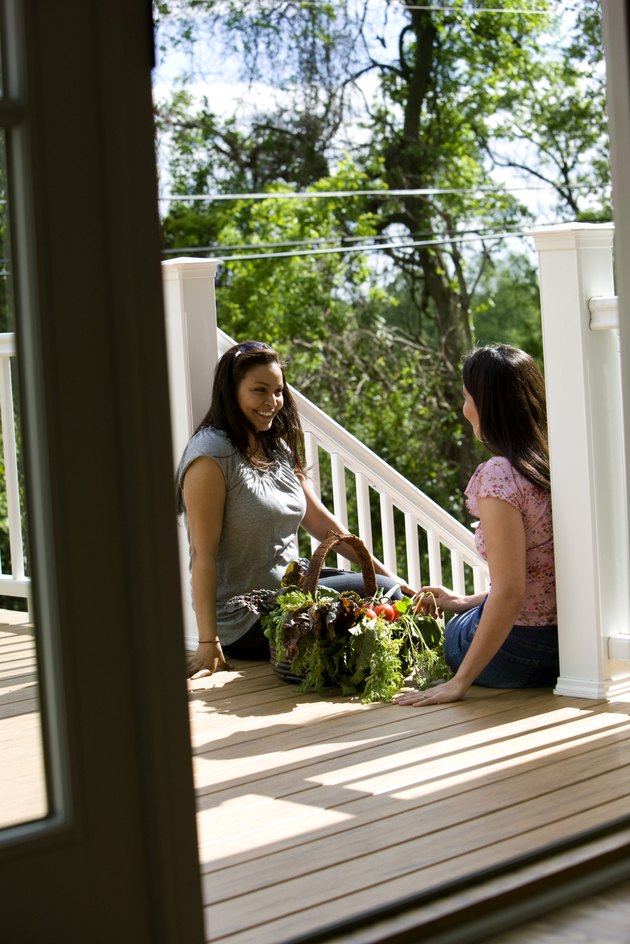 The use of underlayment is just as important with linoleum material as it is with ceramic tile or natural stone tile installations. It provides a structurally sound support as well as a proper substance for the adhesive to bind with and keep the finish material in place over the years to come. You always need to install an appropriate underlayment for your flooring materials since wood decking is not an acceptable substrate.
The deck's integrity is a critical factor in deciding if you can install tile or linoleum over the wood. If the wood has rotted or been damaged by insects, it will need to be replaced. In addition, the wood decking needs to be securely fastened to provide an acceptable foundation for the tile or linoleum, and any loose planks should be re-fastened.
While man-made or natural stone tile installations can be installed without taking moisture into account, linoleum is generally only considered acceptable for interior installations. However, there are specialty linoleums for outdoor use, and you must make sure to purchase the proper type. Interior linoleum will suffer water damage over time and is not acceptable for outdoor use.
Movement is a leading cause of tile installations cracking out and failing over time. That's why linoleum is preferred for flooring in areas where excessive foot traffic or movement is routine. If your deck has lots of traffic or is a 10-foot high deck that will move with the wind, for example, linoleum is the better choice.