The cams in a desk are circular metal fasteners with a groove in the perimeter and slots on one side for a Phillips head screwdriver. A cam fits into a round cutout on a desk panel, which attaches to a support or another part of the desk with a machine bolt. The bolt engages in the cam. When you twist the cam with a screwdriver, it locks and tightens on the machine bolt, securing the two desk parts together. Save the cams when disassembling the desk so the parts are not lost when you are ready to put the desk back together.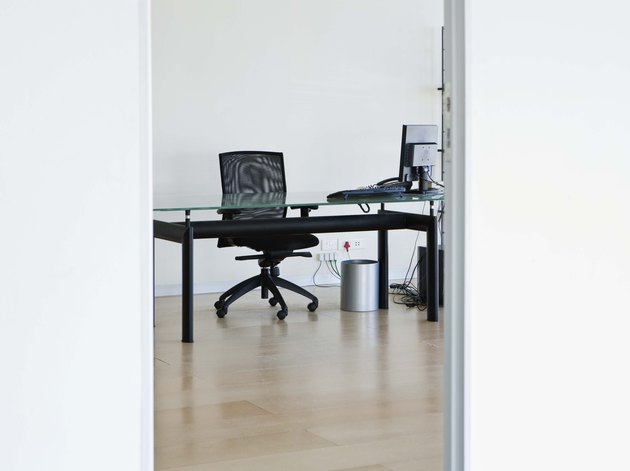 Step 1
Insert the tip of a Philips head screwdriver into the X slot on the side of the cam and twist it counterclockwise to unlock the cam from the metal bolt.
Step 2
Pull apart the two parts of the desk fastened by the bolt and cam. Note the hole in the edge of the desk part where the bolt was inserted.
Step 3
Push the tip of a finishing nail into the empty bolt hole and twist it left to right until the cam pops out of the desk.