Weeds can be one of the more frustrating annoyances for any home owner. Not only do they sprout up between bushes and flower gardens, weeds can spring up from between the cracks of your sidewalk or up and down your gravel driveway. A number of herbicides, or weed killers, on the market use a combination of dangerous chemicals to eradicate weeds. But if you want to save some money, you can kill the weeds using household bleach.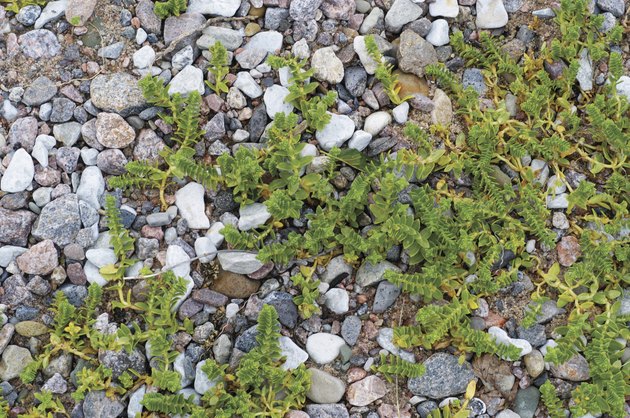 Step 1
Move the gravel away from the weeds using a rake or shovel, just enough to expose the ground at the base of the weeds.
Step 2
Pour the bleach into a spray bottle using a funnel. Hold the nozzle 4 to 5 inches away from the weeds. Spray the weeds three to four times each, making sure they are lightly misted.
Step 3
Return the gravel to its place with the rake or shovel. Allow the bleach to kill the weeds over the next two days.
Step 4
Move the gravel away from the dead weeds once more. Pull the dead weeds out of the ground and dispose of them. Return the gravel to its place.