Hot Spring® spas have been around for over 30 years providing relaxing hot tub experiences. Manufactured by Watkins Manufacturing Corp., Hot Spring provides a two-year warranty on spa light systems. If a bulb needs replacing, however, you'll have to do it on your own. Gather your tools and take your time to avoid damaging the lighting system during the bulb replacement process.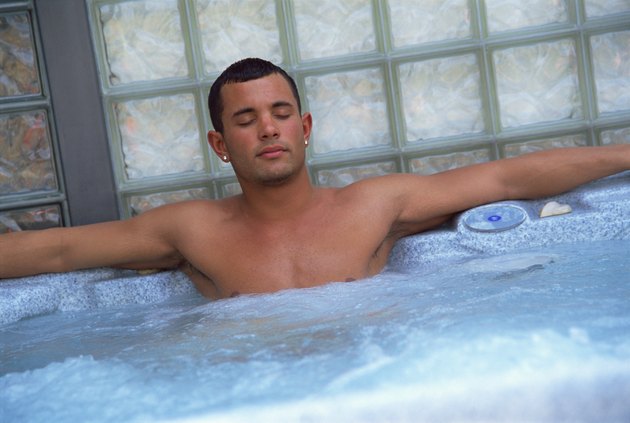 Step 1
Turn off the hot tub at the power switch and disconnect the power at the breaker box. Confirm all power is disconnected to your Hot Spring® hot tub before proceeding.
Step 2
Lower the water level until the light area is clear. Unscrew the light system cover, using a screwdriver to remove the light fixture from the niche. Place the fixture on the deck of the hot tub, away from the water.
Step 3
Remove the screws around the light fixture with the screwdriver, then remove the lens covering the bulb. Cover the bulb with a small tower or soft cloth, then twist the bulb and remove it. Push in, then twist the bulb if it is a small halogen type.
Step 4
Place a new bulb in the socket. Reconnect power just long enough to verify the light is working. Disconnect power again.
Step 5
Replace the rubber circular piece, known as the lens gasket, around the lens. Use a new gasket each time you change the bulb and replace the lens cover. Dip the light fixture in water, then remove it. Inspect for bubbles to verify there are no leaks and the gasket is properly sealing the light fixture. Place the light fixture back in the niche and screw the cover back on.