Things You'll Need
Vacuum storage bag

Vacuum cleaner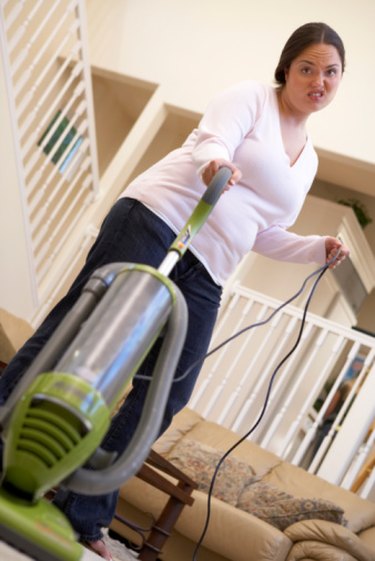 Memory foam mattress toppers are a less expensive alternative to purchasing an entire mattress made out of the product. They sit on top of a traditional mattress, providing a soft, spongy surface to lie on. If you need to store one of these toppers, finding the space may seem difficult. Fortunately there are many brands of storage bags that you can hook up to your home vacuum. Once the air is sucked out, the bags are a fraction of their original size.
Step 1
Select a vacuum storage bag large enough to hold the folded mattress topper.
Step 2
Remove the mattress topper from your bed. Unzip the top sheet and remove it from the topper, if possible. If the top sheet is connected to the topper, it must be stored as well.
Step 3
Fold the mattress topper so it will fit inside the vacuum bag.
Step 4
Zip the vacuum bag closed. Some brands require you to quickly zip and unzip it several times to form a good seal. Check the instructions to see if this applies to you.
Step 5
Insert the hose of a vacuum cleaner into the valve on the bag.
Step 6
Turn on the vacuum and suck the air out of the bag until it flattens as much as possible.
Step 7
Remove the vacuum hose and quickly close the valve before air can rush back into the bag.
---
Alex Smith began writing in 2006 and brings a combination of education and humor to various websites. He holds a Master of Arts in theater and works as a professional makeup and special-effects artist.