Things You'll Need
5-gallon bucket

1 quart water

2 tsp. white vinegar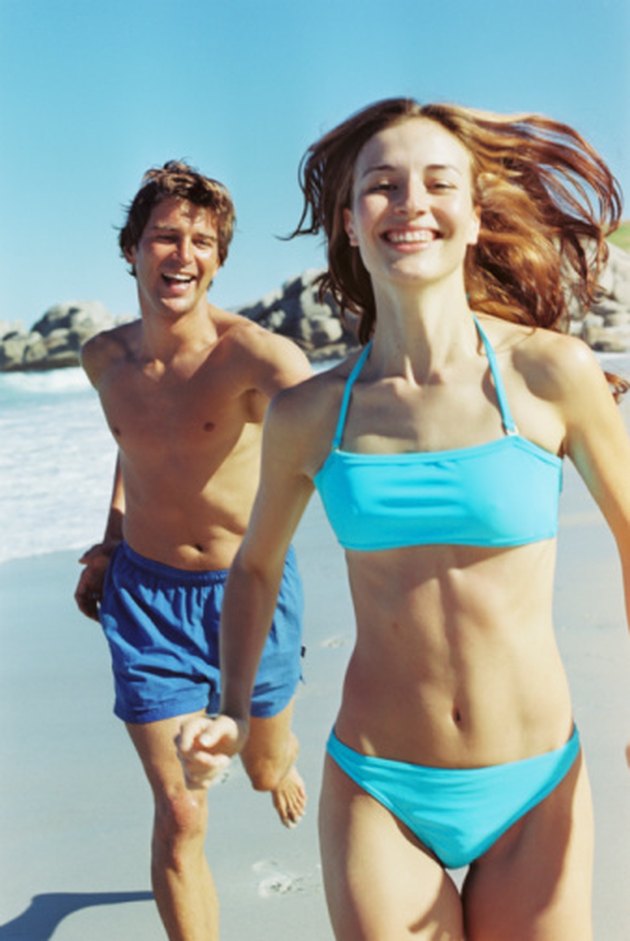 New swimsuits that come in bright colors can bleed dye the first time you wash them. This dye can ruin any other clothes you wash with the swimsuit, and can even stain the inside of your washer or dryer. Setting the color of a new swimsuit is the process of rinsing the suit to remove any excess dye. This will prevent damage to other clothes or to your dryer when you wash the suit for the first time.
Step 1
Pour 1 quart of cool water into a 5-gallon bucket. Add 2 tsp. of white vinegar.
Step 2
Submerge the swimsuit in the bucket. Push the swimsuit up and down in the water to make sure the vinegar is thoroughly mixed into the water.
Step 3
Continue agitating the swimsuit in the water for two to three minutes. Remove the swimsuit and rinse it in clear, cool water from the tap. Hang the suit over your shower-curtain rod to air-dry.
---
Based in Richmond, Va., Dawn Gibbs writes about topics such as history, fashion, literature, crafts, alternative medicine and healthy living. Her work has appeared on GreenDaily.com and several style websites. Gibbs holds a Bachelor of Arts in history from Virginia Commonwealth University.