Welting is also called piping and cording. Usually the word welting is used to distinguish this product as an upholstery piece. Piping tends to be a smaller version that is more suitable for dressmaking details. Welting is one or two cords that are covered in fabric. The covered cord is often seen between seams on furniture cushions. Double welting uses two cords and is used to cover exposed staples and tacks between the fabric and wood on upholstered furniture.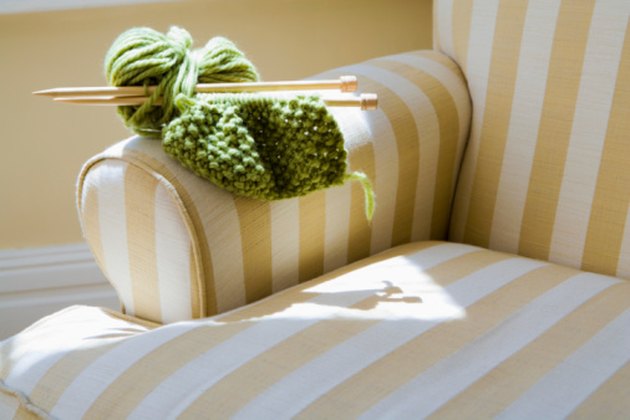 Welting is often made for the specific furniture piece being upholstered. To create the welting, a yard of fabric is placed on the cutting mat. A straight edge is placed on the bias, which is a 45-degree angle or from the top right corner to the bottom left corner of the fabric when the fabric is square. Cut a strip that is 1 1/2 inches plus the diameter (measurement across) of the cord. Join strips of fabric together with seams at a 45-degree angle until you have a long enough strip to wrap around the upholstery without a break.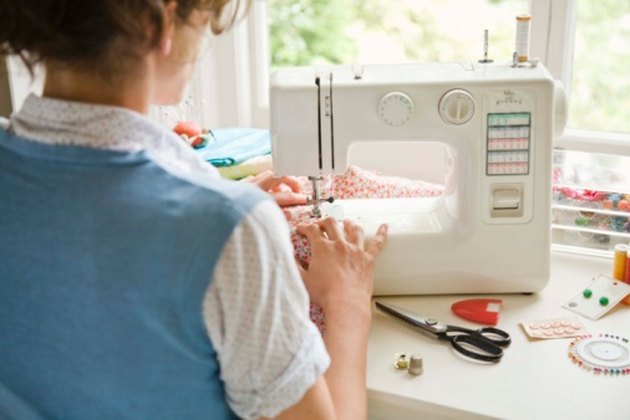 Place a piping foot on the sewing machine or a zipper foot. Fold the fabric wrong sides together in half lengthwise. Insert cording into the fold, and align the rough edges. Sew along the cording as tight as possible the full length of the fabric, which will create a covered cord to one side and 1/2 to 3/4 inches of seam allowance on the other side of the stitching.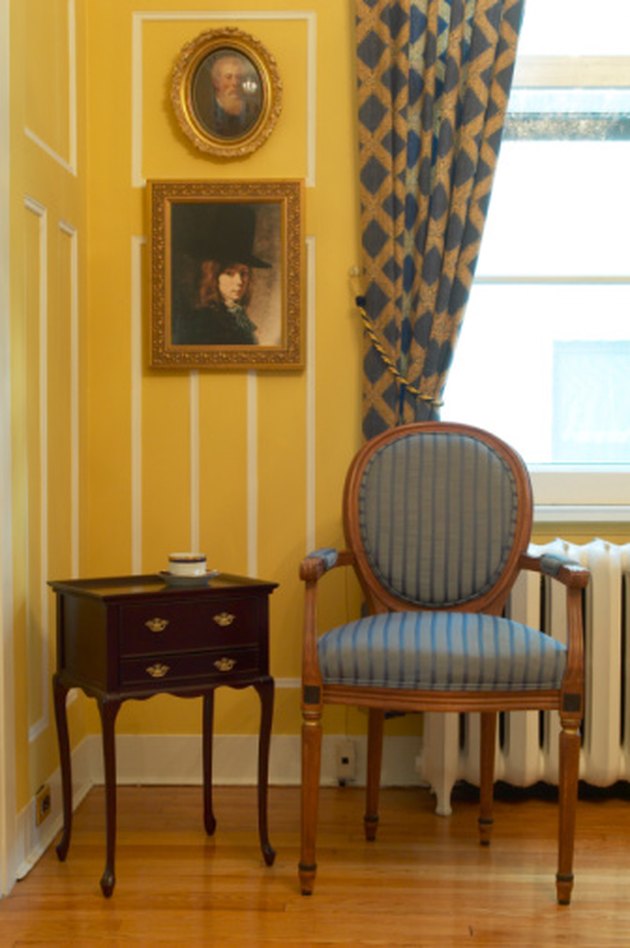 Double welting is a type of trim in which two cords are sewn next to each other. Double welting is glued along the edges between wood and fabric and often covers the exposed tops of upholstery brads and staples. Use a double welting foot on the sewing machine and a fabric strip that is 1 inch wider than for regular welting. Place the cords in the fold of the fabric, and sew between the cords. Fold the raw edge of the fabric over the open-sided cord and to the back, and sew between the cords a second time. Trim off the excess fabric.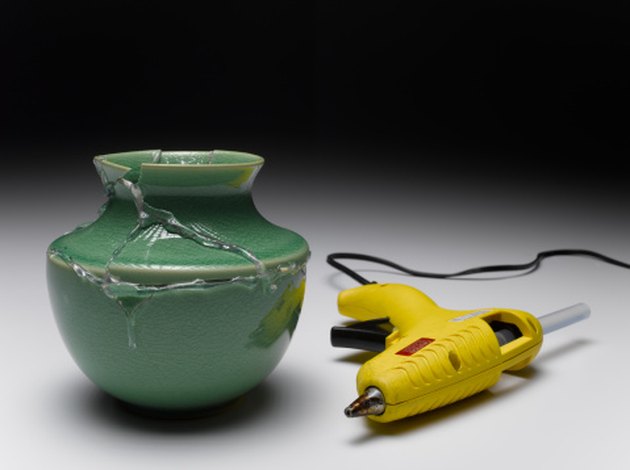 Double welting as well as single welting is usually designed and made to be the same color and fabric as the rest of the upholstery. In some cases welting is made to contrast with the fabric to highlight the detail and add a bit of pop to the furniture. Double welting is glued to the upholstery using hot glue. Often this covers brads, staples and raw cloth edges. Start by gluing from the underside, and finish so that the welting tucks together to hide the cords.