Unfinished concrete is a common flooring option in unfinished basements. This type of flooring is highly durable but it does require an occasional cleaning as with any other floor surface. Use ingredients that clean, deodorize and disinfect your concrete flooring simultaneously without causing any harm to the concrete surface. This can be done with a homemade cleaning solution, eliminating the need for expensive commercial cleaners that may or may not work.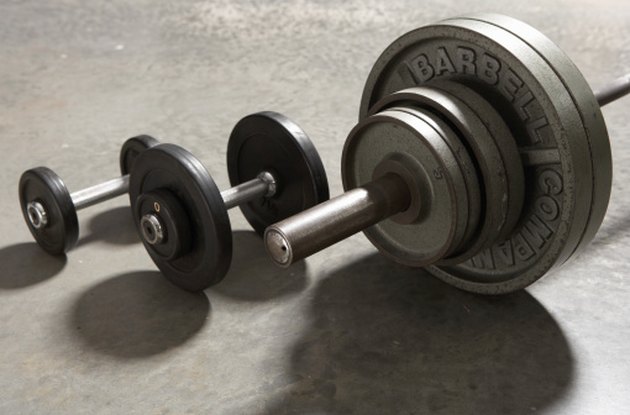 Step 1
Sweep the concrete with a broom or vacuum cleaner to remove loose buildup.
Step 2
Damp mop the floor with water if sticky residue remains on the concrete.
Step 3
Mix 1 gallon water, 2 tbsp. dish soap and 1 cup white vinegar in a bucket to make a strong cleaning solution that also deodorizes and disinfects.
Step 4
Dip your mop into the solution and wring it out well. Wipe across the concrete floor in long, back and forth motions. Let the concrete air-dry.