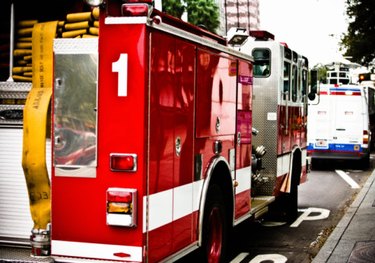 Alarms are used to alert people to potential danger, but an alarm is only effective if the people recognize the alarm, know what it means, and know how to respond. Whether it is a family, school, or place of business, there should always be an alarm and plan of action for the five most common potential dangers.
Carbon Monoxide Alarms
Carbon monoxide is an odorless, invisible gas that can lead to accidental poisioning, especially in the home. Carbon monoxide alarms use electrochemical sensing technology to alert you with an audible alarm when carbon monoxide levels are detected. Many carbon monoxide alarms are combined with smoke alarms in one device.
Burglary
It is standard for retail stores and businesses to have burglar alarms. A growing number of home owners are also choosing to network their home with such a system. When armed, a burglar alarm can detect when a building or structure has been compromised, indicating possible intrusion. Some burglar alarms are simple auditory warnings, while others are linked to surveillance cameras, light systems, and virtual monitoring by security companies.
Fire
When the presence of fire is detected in a building, a loud and strident alarm sounds, many times accompanied with flashing lights indicate to immediately evacuate the building. Many places, such as schools and college dormitories, are required to perform drills to practice what to do in case of a fire alarm.
Flood
A water or flood system is not usually thought of when listing alarms, but the water damage from a faulty water heater can be just as costly and damaging to a home as a fire. Flood alarms sense the presence of water and can be tied into the water supply to shut the water off when it is nearing a flood zone.
Weather Alarms
It is also important to be able to recognize alarms that warn of severe weather, such as tornadoes or hurricanes. Many cities have public alarm systems that sound in case of severe weather indicating to take shelter. Technology has made it possible to receive text messages in case of severe weather. The National Weather Service issues severe weather warnings through television and radio broadcasting systems, and dedicated weather alert monitors are available that only broadcast severe weather warnings.
---
Jennifer Tolbert currently resides in Magnolia, Texas. She holds a Bachelor of Science in agricultural communications from Texas Tech University and a Master of Science from Texas A&M University. She has written several award-winning special sections as a marketing writer and is currently a special education teacher.