Things You'll Need
Tape measure

Miter box

Miter saw

Hammer

1-inch finish nails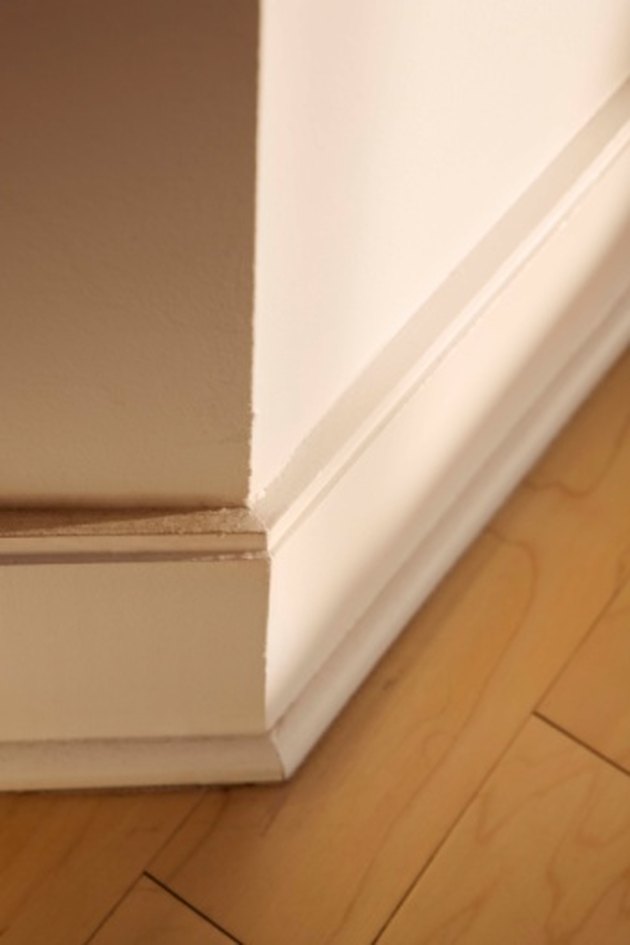 The steps for installing plastic baseboard molding are similar to those for regular wood or MDF (medium-density fibreboard) products. Plastic baseboard molding may come in a few more colors or styles than the traditional molding materials. A downside to plastic baseboard molding is its fragility; during installation, the molding has a tendency to chip or break more frequently than other materials. Using a finer-toothed saw can help prevent some of the problems associated with the chipping or breaking of plastic baseboard materials.
Step 1
Measure the length of each wall to determine the necessary length for each piece of plastic baseboard molding.
Step 2
Mark the molding pieces where you need to cut. Place the molding in a miter box, lining up the cut mark with the appropriate miter box slot. Slots are either 90-degree or 45-degree, left or right.
Step 3
Cut the plastic baseboard molding using a miter saw. Draw the saw back and forth slowly to start the cut. Saw carefully to ensure you avoid chipping the baseboard material.
Step 4
Place the plastic baseboard against the wall to ensure you cut it correctly. Attach the baseboard to the wall using a hammer and 1-inch finish nails.
Step 5
Repeat steps 2 through 3 to finish installing the plastic baseboard molding around the other walls in the room.
---
Daniella Lauren has worked with eHow and various new media sites as a freelance writer since 2009. Her work covers topics in education, business, and home and garden. Daniella holds a Master of Science in elementary education and a Bachelor of Arts in history from Pensacola Christian College.