FedEx uses skids for freight shipping. Warehouse, freight and transport companies frequently use skids because they make storing easy, save space and can be moved using a forklift or palate jack. FedEx freight transports will not accept your goods unless they are on skids. These skids are used for air, ocean and ground transport.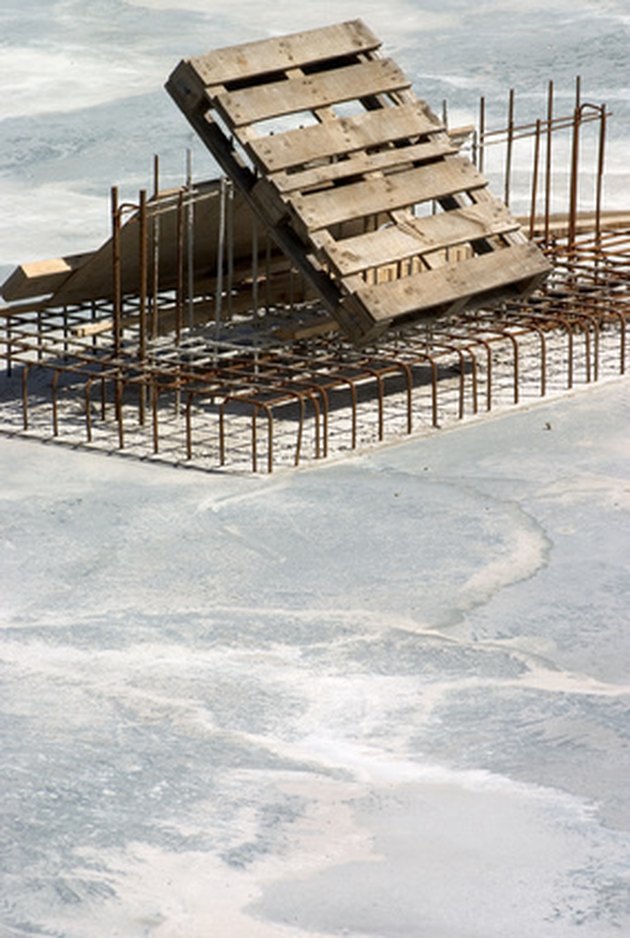 A skid is also known as a pallet and is the base on which boxes and goods are stacked. A skid is used for odd-shaped boxes. Warehouses and shipping companies use skids to store, move and transport items and packages.
The minimum clearance of a FedEx skid is 3.5 inches. This is enough room for a pallet jack or forklift to lift the skid. Skids of any size are allowed, but any skid that is more than 80 inches wide, 70 inches high or 119 inches long must have prior approval before shipping. Skids have no weight limits, but any shipment on skids that weighs more than 2,200 pounds must be pre-approved.
A standard wooden skid that measures 40 by 48 inches and has four-way entry for a forklift is recommended. Plastic skids are also an acceptable skid type. Plastic skids offer more protection because the solid bottom protects the boxes from the forklift. FedEx does not recommend using corrugated skids because these are not as durable as plastic or wooden skids and cannot stand up to the rigors associated with transport. A wooden skid without a base board is also not recommended.
FedEx recommends using interlocking or column stacking on the skid. Skids used for freight transport use column stacking, and interlocking stacking is used for rigid cartons and items that need additional stability. Do not use pyramid stacking or overhang stacking because these stacking methods are dangerous and items may become damaged.