Though most well known for their garage doors and garage door openers, LiftMaster also produces a variety of accessories to make their garage door opening systems even more convenient. LiftMaster wireless keyless entry keypads allow you to enter a personal identification code to operate your garage door and make looking for lost garage door opener remotes a thing of the past. The factory-installed battery in your keypad should last for approximately one year before needing to be replaced.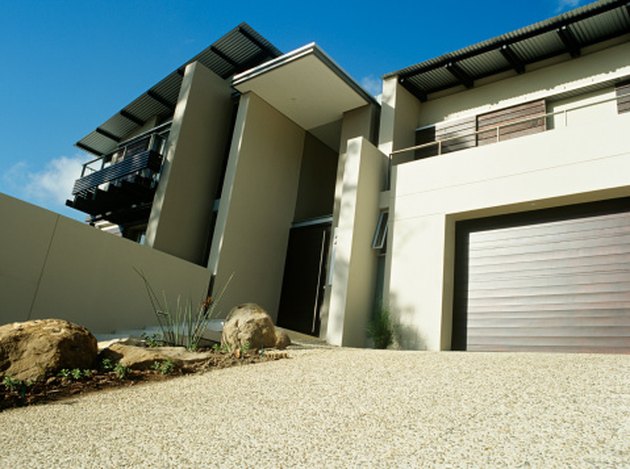 Step 1
Raise the cover of your LiftMaster wireless keyless entry keypad.
Step 2
Look below the number buttons on the keypad to locate the battery compartment. Slide the battery compartment cover downward toward the floor to remove it.
Step 3
Remove the old battery and dispose of it according to the environmental regulations in your state. Consider recycling the battery if the proper facilities are available.
Step 4
Install a new 9-volt alkaline battery in the keyless entry keypad's battery compartment. Seat the battery in the battery compartment according to the indicated polarity.
Step 5
Replace the battery compartment cover and close the keypad cover to complete the battery replacement process.