Lemon trees, such as the Meyer lemon, bear increasingly more fruit as they mature. The more fruit, the more important it is to ensure that the oval, bright-yellow lemons are ripe and ready for picking.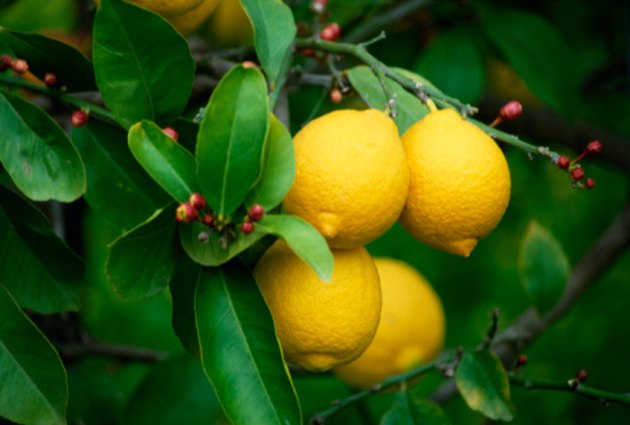 Immature lemons are deep green and gradually change color over a period of several months -- November through April in many growing areas of the United States. Color alone isn't always an indication of ripeness, according to MeyerLemonTree.com, though the fruit is safe to eat once it reaches this stage.
The ripening process of lemons stops after picking; prematurely picked fruit won't increase in sugar content or become juicier as time passes. Lemons ripen slowly on the tree, so there's no hurry to harvest the fruit.
Deep yellow lemons that feel heavy when hefted are generally ready for picking. Commercially grown lemons headed for market usually measure between 2 1/8 to 2 1/2 inches and have a juice content of about 25 percent, according to Purdue University's Center for New Crops and Plant Products. Lemon-tree growers suggest plucking a yellow lemon from the tree for a taste test. If it's too sour, allow others to ripen on the tree a little longer.