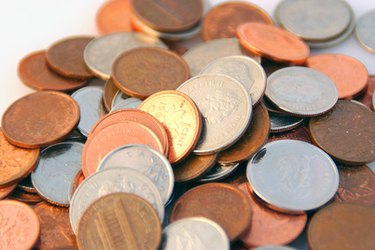 A Noble electronic safe allows you to store your valuables and important documents securely. It features a keypad that enables you to set a pass code for the electronic lock. Resetting your safe is important when you want to change your pass code. Its also useful when you forgot your previous pass code and need to change it. If your safe is locked and you cannot remember your pass code, you will need your safe key to open and reset the safe.
Step 1
Open your Noble safe by entering your pass code. Use your safe key, if you do not remember your pass code. You will find the safe's keyhole either on the back or on the bottom of the safe, depending on your model.
Step 2
Press the red reset button, located on the back of the safe door, for five seconds.
Step 3
Enter your new pass code and press "B" on the keypad. You have now reset the safe with your new pass code.
Warning
If you have forgotten your pass code and cannot find your safe key, contact a locksmith.
---
Louis Gutierrez began writing in 2010 for various websites, specializing in real estate, construction and electronics. He has over 10 years experience running and operating various successful businesses in these fields and holds a Bachelor of Arts in business administration, graduating magna cum laude from Florida International University.