Moss grows in situations where there is shade and damp conditions. In some cases, it might be in a location that is perfectly fine, such as a wooded garden. In other cases, however, moss is in a location like a patio or sidewalk that might cause a dangerous situation when people walk across the sometimes slippery vegetation. To remedy this, it is best to kill the moss and then ensure that it does not return.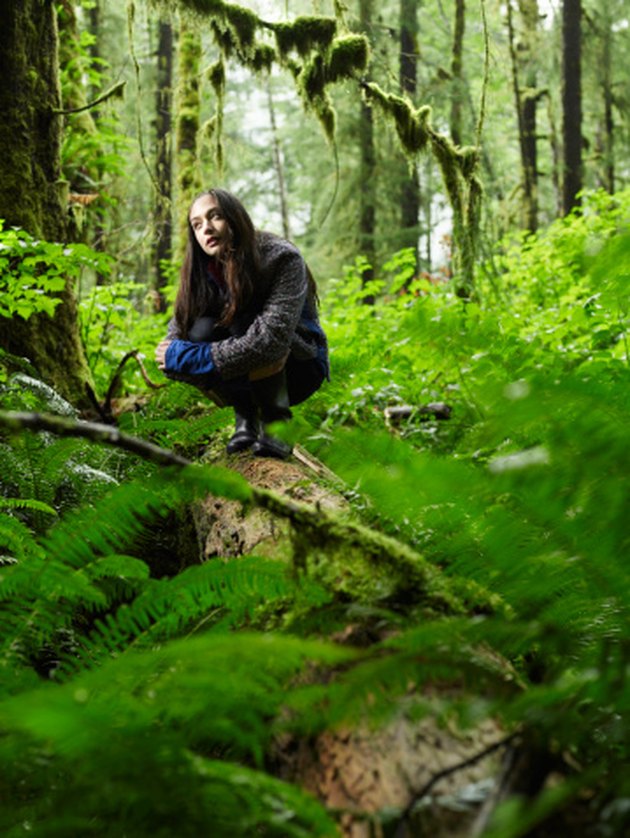 Step 1
Spray pre-mixed Roundup on the moss-covered area. Soak it well, at a time that you know that it will not be washed away by rain.
Step 2
Wait for 24 to 48 hours for the moss to die. If it doesn't completely die out with one application, spray on a second time and wait again.
Step 3
Wash the dead moss off the patio or paving stones with a pressure washer. Use a low pressure setting so that you do not damage the surface of the stone or concrete. It is easier to fully remove the moss after it is dead.
Step 4
Remove limbs and other objects, if possible, to let more light into the area so that the moss doesn't grow back.