True cedars and redwoods are renowned as some of the world's most spectacular trees. In North America, however, conflicting terminology makes identification somewhat difficult. True cedars of the genus Cedrus originated in the Middle East, and the genus includes only four species, some of which have been planted in North America. North American cedars, on the other hand, are more closely related to juniper. The native West Coast redwoods include the giant sequoia (Sequoiadendron giganteum) and the California redwood (Sequoia sempervirens), but an ancient Chinese tree, the dawn redwood (Metasequoia glyptostroboides), has made its way to North America and occurs in landscape plantings as well.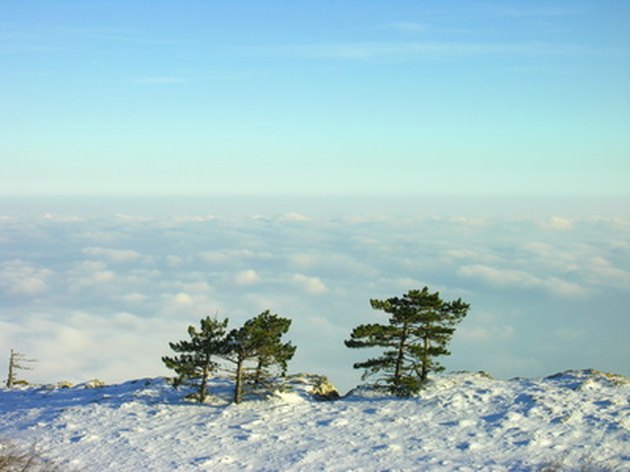 Stand back from the tree to observe the shape of its branches. The true cedars are distinguished by their lateral branches, which form distinct shelves of foliage. The cedar of Lebanon (C. libani) -- which generally attains 50 to 70 feet in height -- has branches that spread equally wide.
Step 2
Observe the tree's foliage. True cedars have needle-like leaves arranged in clusters on short twigs, a feature that distinguishes them from the North American cedars, which have scaly foliage.
Step 3
Locate a cone. True cedars bear barrel-like cones that sit upright on the branches.
Identifying North American Cedars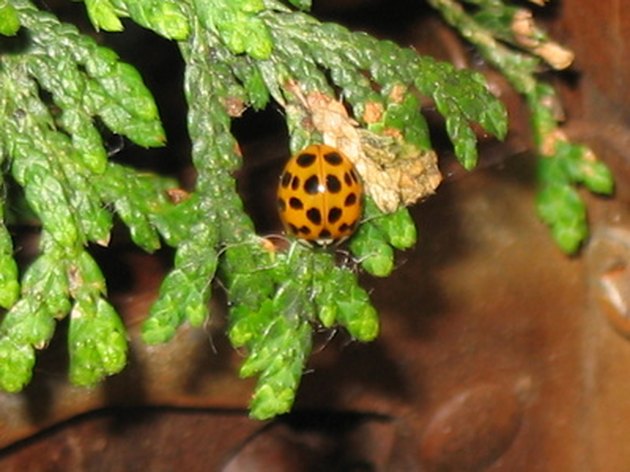 Stand back to observe the shape of the tree. Unlike true cedars, the North American cedars have a single, upright trunk without a lot of lateral branching and thick foliage that mostly hides the branches.
Step 2
Study the leaves of the tree. The leaves of the North American cedars grow as tiny scales covering the twigs, not needles.
Step 3
Find a fruit. As close relatives to the junipers, the North American cedars produce seeds inside of berry-like structures rather than on woody cones, like true cedars and most other conifer species.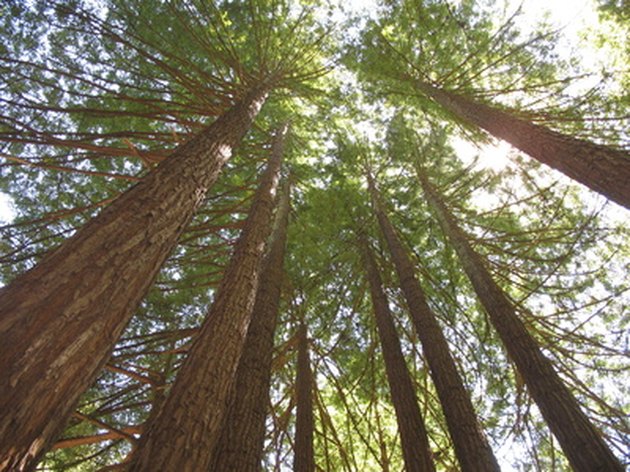 Determine if the tree has evergreen or deciduous foliage. Both the giant sequoia and California redwood are evergreen trees with needle-like leaves. The dawn redwood, on the other hand, produces feathery, fern-like deciduous foliage that turns bronze-colored in the autumn and drops from the tree.
Step 2
Observe the foliage shape to distinguish between the two evergreen redwoods. The giant sequoia grows short, sharp needles, no more than 1/2 inch in length and blue-green in color. The needles point upward, toward the tip of the twig. The California redwood produces inch-long needle-like leaves that stick out from either side of the twig.
Step 3
Find a cone. Both types of evergreen redwood produce egg-shaped cones that don't have overlapping scales. The cones of the California redwood measure about 1 inch in length, while the cones of the giant sequoia measure more than 2 inches in length.