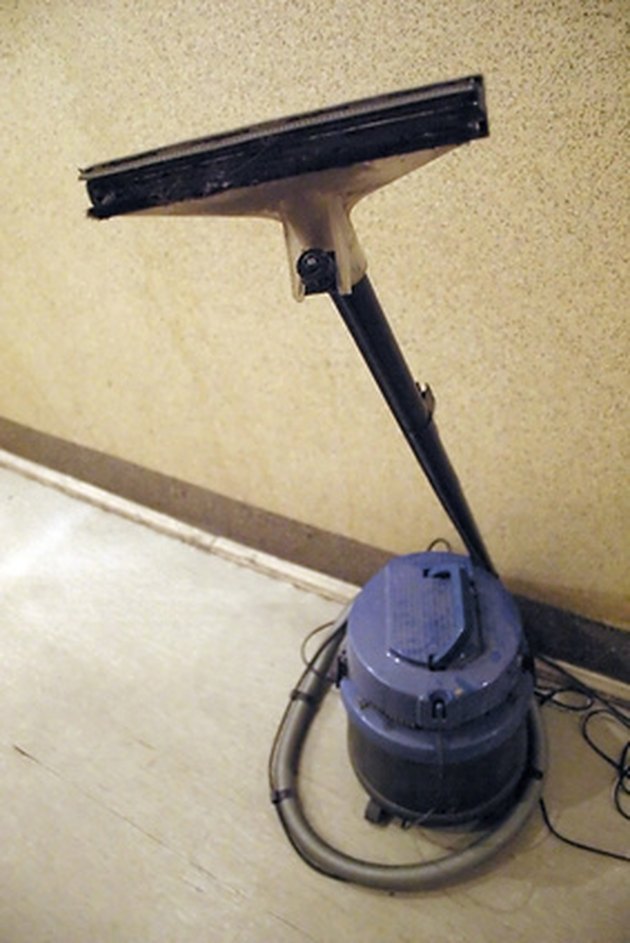 Since the late 19th century, floor-cleaning technology has improved from carpet sweepers to bagless vacuum cleaners used for hard-floor and carpeted areas. One company, Rainbow, produces canister-style vacuums for massive amounts of dirt storage. However, some small areas, such as steps and furniture, need smaller hand vacuums to accomplish the job. Other companies with canister vacuum models include Bissell and Hoover.
Dyson
The Dyson vacuum cleaner company was founded in 1993 by James Dyson, who was inspired to create a vacuum based on cyclone technology seen in sawmills. The result was the Dual Cyclone, the first vacuum on the market not to lose suction. Since its inception, the engineers at Dyson have developed innovative vacuum technologies, such as Airmuscle-a vacuum that uses a high-torque clutch, powered cam and pneumatic actuator to not lose suction. Dyson's vacuums also have HEPA filters.
Bissell
Founded in 1876, Bissell is one of the oldest vacuum cleaner companies in the United States. It invented and patented carpet sweepers. Bissell vacuums include the upright PurePro, which uses cyclonic technology, and Pet Hair Eraser, a vacuum with a rotating brush designed to remove pet hair from carpet. Another product is the DigiPro, a vacuum that stores dirt in a canister.
Dirt Devil
Although Dirt Devil offers a variety of upright and canister vacuums, this company is noted for its hand vacuums which use a rotating brush. Some have attachments for hoses. In the mid '90s, Dirt Devil presented the Broom Vac, a stick vacuum used on hardwood floors in place of traditional brooms and dust sweepers. These types of vacuums do not require bags for storing dirt. The British-based company was founded in 1905 but acquired the Dirt Devil moniker in 1984, upon the creation of its hand vacuum.
Hoover
The Hoover vacuum cleaner company, founded in 1907, was one of the first companies to sell vacuum cleaners in stores rather than door-to-door. Some of Hoover's specialty vacuums include the LINX, a cordless stick vacuum, and the Flair, a vacuum that doesn't require a bag for dirt storage. Hoover also makes hand vacuums, canister vacuums and central vacuums.
---
Skip Davis has been writing professionally since 2005. His work has appeared in "Southern Literary Magazine," on various websites and in graphic panels at the Jackson Zoological Park in Jackson, Miss. Currently living in Southern California, Davis received his Bachelor of Arts in theater at Belhaven College.