Perfect gardening conditions provide at least 1 inch of rainfall each week. Perfect conditions are rare and choosing flowers that don't require much water makes gardening enjoyable, even in dry conditions. Many varieties of flowers exist that tolerate high temperatures and drought conditions. Both perennials and annuals have been developed that grow well without constant rainfall or watering.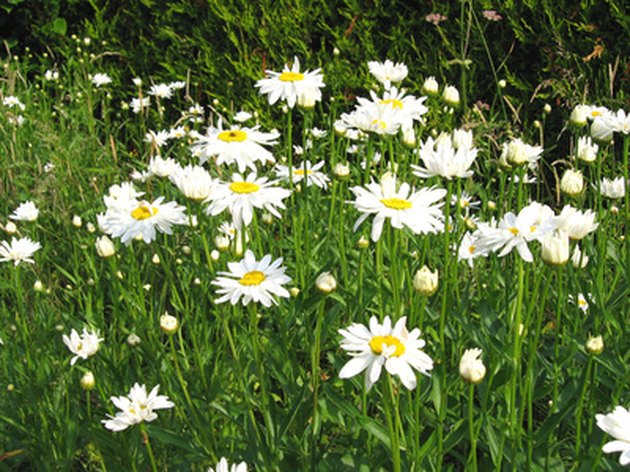 Perennial flowers that don't require much water include echinacea, daylilies and yarrow. Plant all three of these flowers in the sun where you want tall, drought-tolerant flowers. Yarrow is available in shades of pink, yellow and white. Echinacea, or cone flower, also comes in a variety of colors. There are so many hybrid daylilies available that you can create a rainbow of color in the garden. Each of these flowers grows well in Hardiness Zones 3 to 8 and likes the same type of growing conditions. Another flower that doesn't require much water and grows well in the same zones and conditions is the Shasta daisy.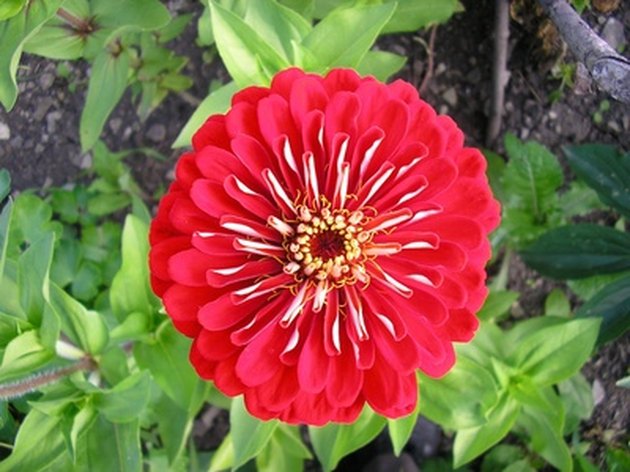 Annual flowers provide color in the garden while you wait for perennials to bloom. Under dry conditions, some annual flowers wilt and die. The flowers that don't require much water are marigolds, zinnias and cosmos. You can choose tall varieties that reach heights of 36 inches or more. Short, compact varieties of marigolds and zinnias grow 6 to 8 inches tall. These flowers prefer sun and well-drained soil.
Choose geraniums or verbena when you want potted flowers that don't require much water. A good ground cover, available in shades of pink, blue and white, is sweet alyssum. One highly drought-tolerant flower is the blanket flower, which produces yellow, orange and red blooms from late spring to fall.
Hostas don't require much water and produce tall spikes of purple flowers each year. Other flowering plants that tolerate dry conditions are spiderwort, which produces showy blue flowers, and lavender. These plants are all perennials with varieties that thrive in Hardiness Zones 3 through 8. The plants tolerate sun or partial shade and prefer well-drained, rich soil.