Cincinnati is located on the Ohio River in the southwestern portion of Ohio in Hamilton County. With the fertile, loamy soil provided by the river, Cincinnati is an excellent place for three-season gardening.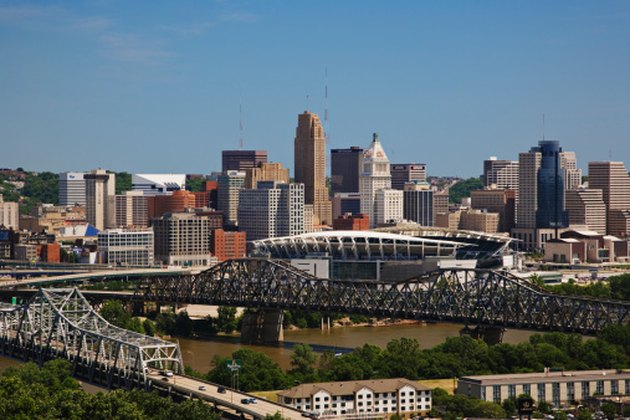 Cincinnati, like most of southern Ohio, is considered by the U.S. Department of Agriculture to be in Plant Hardiness Zone 6, sometimes sub-categorized as 6a.
Like most of Ohio, Cincinnati is still prone to frost up until mid-May on some nights. Cold season annuals such as snapdragon, viola, johnny-jump-ups and pansy as well as cool-climate veggies such as lettuce, greens, beets, carrots, broccoli and peas can be planted in early to mid-May. Other annuals and warm-weather veggies such as tomatoes, peppers, melons, corn and beans need to be planted toward the end of May to avoid frost.
Cincinnati's growing season will end in late October when frost begins to form in the evenings. Most warm-season plants will begin to fade a few weeks earlier, but a second round of cool season veggies and annuals can be added to the fall garden to bloom until late fall when hard frost hits.