Constructing a new pole barn house will provide owners with a strong country style home and a way to save money. Building a home in this style can cost about half the cost of a more traditional home. A pole barn home can also be very spacious, have multi-purpose uses, and be beautiful, too.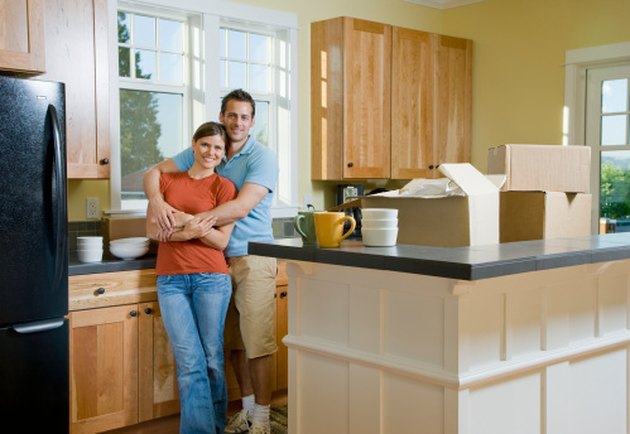 Step 1
Make the initial preparations. Lay the basic plumbing and electrical connections. Put the foundation framing in place and set the main supporting poles in position with footers below the frost line to reduce cracking. Prepare the reinforcing bars that will be used to add strength to the slab foundation.
Step 2
Pour the slab. Pole barns are built totally different than standard homes in that the supporting poles (or beams) are in place before the concrete slab is poured. They become part of the foundation rather than being attached to it, making it one rigid unit.
Step 3
Add the framing. Finish framing out your pole barn house by attaching the framing to the poles. Screws may be more desirable than nails for additional strength. From this point on, the framing is similar to that of a standard home, with the difference that it is attached to the poles instead of to the concrete foundation.
Step 4
Add the roof and siding. Once the roofing and siding are in place, it will largely finish the outside of the pole barn house. Simply add the windows and doors and the outside is done – unless you need to paint.
Step 5
Build the interior walls. Adding the interior walls at this point will enable you to see it develop quickly. The interior walls can be put anywhere because none of them is a load-bearing wall. The limitation is that some walls will need to match up with the plumbing and electrical connections already built in.
Step 6
Finish the home according to your plans. Put in the desired flooring, the cabinetry, the kitchen, the bathroom fixtures, fireplace and all other more permanent fixtures. Stain, paint, or wallpaper as desired. Once this is completed, and the new pole barn home inspected, it will be ready for you to move in with your furniture.