Ingredients in a recipe all play a role in how the final product looks and tastes. Fats add a smooth, creamy texture. The higher the percentage of fat in the recipe, the richer the final flavor will be, as happens when you use heavy whipping cream instead of light cream. It is easier to replace a lower fat product, such as light cream, with a higher fat one, like heavy whipping cream, without making significant alterations to the recipe. Light cream, also known as coffee cream, containers on average only 20 percent fat, but heavy whipping cream has at least 36 percent fat. Light whipping cream falls between with 30 to 36 percent fat, according to Cook's Thesaurus.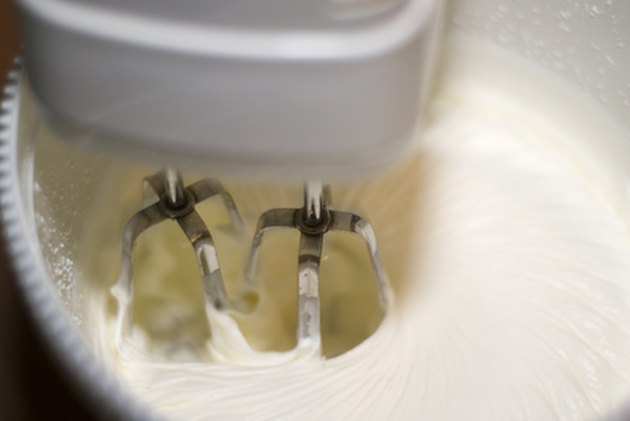 Step 1
Combine ½ cup heavy whipping cream with ½ cup of milk.
Step 2
Replace each cup of light cream, also called coffee or table cream, in your recipe with one cup of the cream and milk mixture.
Step 3
Substitute each cup of light whipping cream - -a different product than light cream -- in a recipe with an equal amount of heavy whipping cream. Do not add milk to the heavy whipping cream before substituting it for light whipping cream. Light whipping cream has more fat than light cream and requires only heavy whipping cream as a substitute.
Step 4
Continue to prepare the recipe as directed; expect the finished result to taste richer with either substitute.