EdenPure heaters offer a safe alternative to heat produced by burning fuel, like propane or kerosene, or electrically energizing a series of resistive elements. The infra-red heating element in an EdenPure heater shines on a metallic plate, and when the plate heats up, it radiates heat that is carried by air convection throughout the room. The casing of the heater is always cool and safe to touch. EdenPure heaters are not difficult to maintain.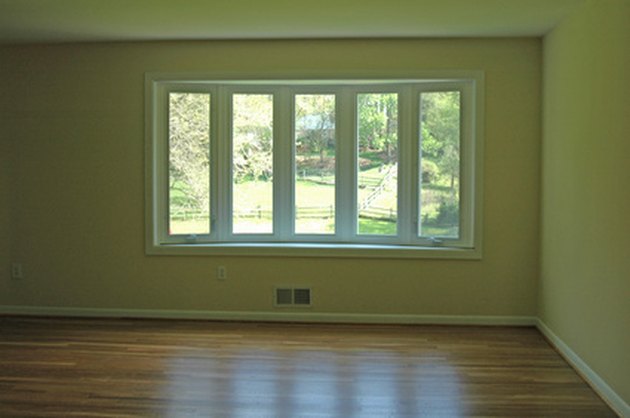 EdenPure heaters are designed to operate at temperatures of less than 75 degrees F, so if your heater won't turn on, it may be because the room is too warm. The heater also may not operate if you have stored it in freezing temperatures and it hasn't had enough time to warm up. You should also check the outlet into which it is plugged. It may be dead, or, if it is a GFI, it may be tripped. Finally, check the filter. The heater won't operate if the filter is impeding the flow of air. It will also turn off automatically when tipped.
The Heater Won't Turn Off
The heater is programmed to run for a short time after you turn the dial to the "off" position. If it continues to run for a longer time than seems reasonable, unplug it and leave it unplugged for 30 minutes. This will allow the temperature sensors to reset. If the heater continues to run after you plug it back in, the on/off control may be malfunctioning. While you can purchase a spare dial from the manufacturer and replace it, it is prudent to return the heater for service so that you don't void the warranty.
The Heater Doesn't Heat the Room
If the heater isn't heating properly, the fault may be a dirty filter or a burnt-out heating element. Look through the front of the heater, and if you don't see the characteristic red glow of the infra-red element when it is plugged in and on, replace it with a new one. The heating characteristics also depend on how well the room is insulated and the type of floor the heater is sitting on. Concrete and tile floors tend to absorb more heat than wooden floors or carpeting. You can also try re-positioning the heater against an interior wall.
The infra-red heating element in an EdenPure heater can draw up to 1400 watts, about the same as a comparable resistive heater. If you find that it continually trips the circuit breaker, the breaker may not be large enough for the heater, or the circuit may be overloaded. You should not use an EdenPure heater in a moist location like the bathroom. Even though some models come equipped with a humidifier, excessive moisture in the air can corrode the metal heating plate, rendering it ineffective.