Lima beans (Phaseolus lunatus) look like snap beans when they grow, and they develop as either vining or bush-like plants. Not tolerant of frost, lima bean seeds are sown in moist, fertile soil that is at least 65 degrees Fahrenheit.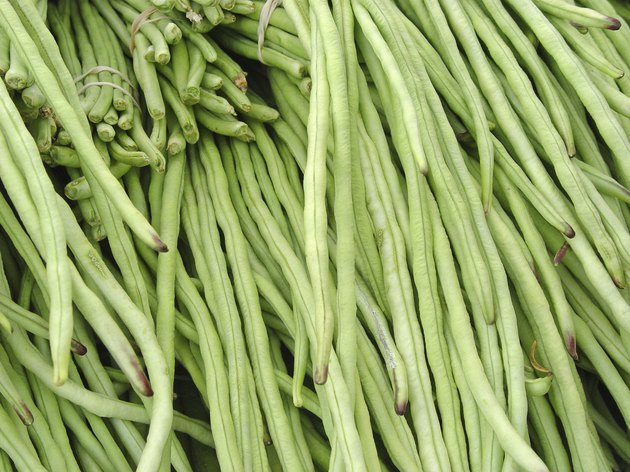 credit:
Paiwei Wei/iStock/Getty Images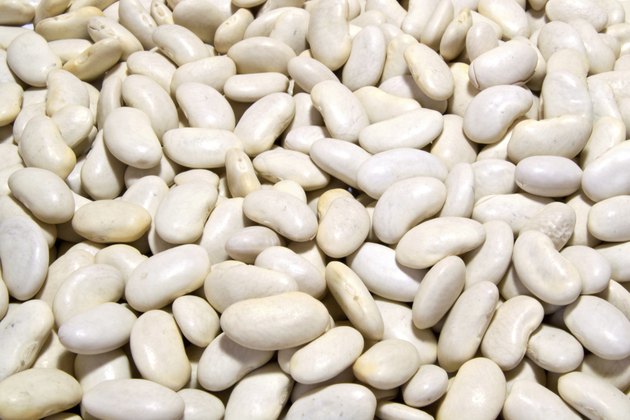 credit:
Jonny_DS/iStock/Getty Images
A general time frame for germination of a lima bean is between six and 18 days. This is after the bean is sown in moist, well-drained soil at an depth of 1 inch in soil that is at least 65 degrees.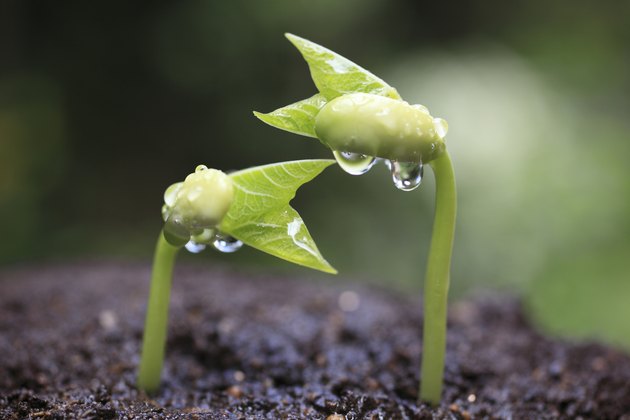 credit:
plusphoto/iStock/Getty Images
Temperature affects the rate of germination, as does the availability of moisture to soften the seed coat and cause the plant embryo to expand. Cool soil temperatures increase the time for germination, while warmer temperatures with ample moisture decrease the time of germination, perhaps to only three to six days. Dry soil never promotes germination.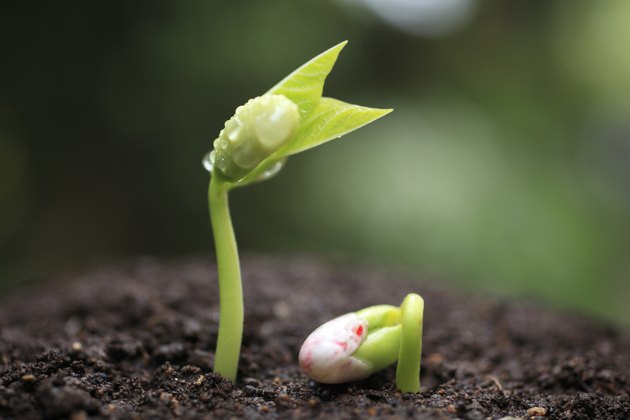 credit:
plusphoto/iStock/Getty Images
Lima beans will germinate outside of soil if left in contact with damp paper towels and warm air temperatures. To study factors on germination, sow seeds in damp soil and various controlled/monitored temperatures as well as in a jar filled with damp towels or cotton balls. Note differences in germination rates as well as visually watching the seed transform through the glass jar walls.