Things You'll Need
Heavy metal frame

Heavy duty rake tines

Wheelbarrow wheels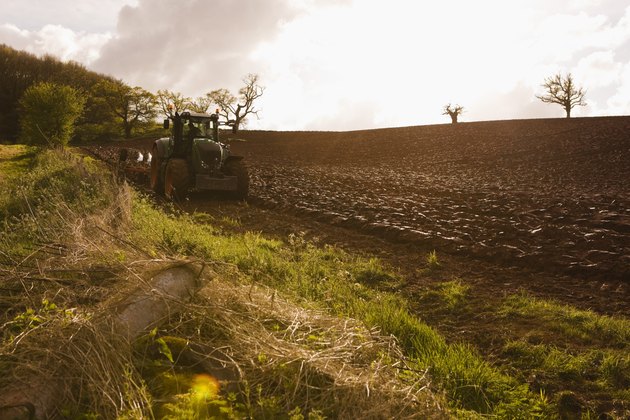 Rock rakes are a common construction and farming tool used to free large acres of farmland or property of rock debris, and make the soil conducive to crop growth or construction. While rock rakes are available for purchase, price and design factors often discourage many from buying. It is possible to build rock rakes customized to your requirement, inexpensively.
A number of metal fittings can be altered to serve as a rock rake. For example, a chain link fence or large metal grates or vents, can be used as rock rakes. Here's a guide on how you can build your own rock rake.
Step 1
Determine the length that you would want for your rake. This should depend upon your requirement, the tractor size (if you are going to use your rake with one), and the landscape of the area that would use your rake. Determine the length of the arm that would connect the rake tine frame to the tractor.
Step 2
Get a metal frame, preferably made of heavy metals, for the rake. The rock rake should be tough to handle difficult land and soil elements. Heavy metals exhibit greater withstanding capacity for such pressure.
Step 3
Purchase rake tines made of heavy duty metal. The number of rake tines would depend on the dimensions of your rake and your area landscape. Take into account the size of the rocks that you want to remove. For picking small-size rocks, closer rake tine spacing would be effective, while a reasonably larger spacing would do for bigger rocks. The rake design should also be effective in holding the rocks collected without letting them pass through.
Step 4
Use tine pivoting according to your requirement. If you need to rock-pick only in a straight line, tine pivoting is not required. But, in most cases, you need to move round the ground to pick debris, which requires tine pivoting.
Step 5
Finish your rock rake by adding wheelbarrow wheels to its rear. These wheels serve as gauge wheels, helping the tines maintain uniform motion on the ground, preventing deep digging, which could damage the soil.
Tip
Since the construction of rock rake depends entirely on the job at hand, analyze your purpose well before proceeding.
Warning
Be careful while handling heavy duty metals. Sharp edges can easily cut through your skin.
---
Hailing out of Pittsburgh, Pa., David Stewart has been writing articles since 2004, specializing in consumer-oriented pieces. He holds an associate degree in specialized technology from the Pittsburgh Technical Institute.