Propane tanks deliver gas to devices such stoves, heaters and barbecue grills. Because of the potential fire hazard posed with the use of propane tanks, it is imperative that the tank is tightly sealed while it is being refilled with gas. Propane tank valves control the transfer of propane gas from the tank to the equipment. In addition to making sure the body of the tank has no cracks or holes, the valve must fit properly and be securely tightened to ensure a leak-proof seal.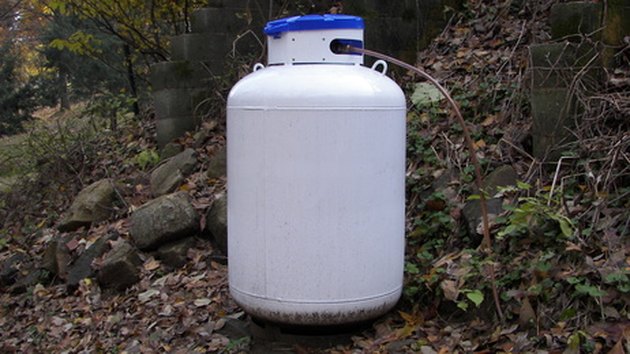 The acronym for POL stands for Prest-O-Life, which is the name of the company that first manufactured this valve. These valves are tightened with a wrench by turning in a counterclockwise motion. A plug is used to stop gas leaks when the valve is not connected to a grill. POL valves have bleeder valves and pressure relief devices built in to monitor propane content.
These valves have thin strands that allow clockwise tightening without using a wrench. These strands are known as acme threads. The grill fittings are larger on this valve, which makes it easier to tighten and loosen. When the tank is connected to the grill, built-in safety controls are automatically opened.
Overfill Prevention Device (OPD)
This valve is manufactured for use in 5-lb. capacity, steel gas cylinders. This valve has a triangle shaped knob and is clearly marked with the letters OPD. It is used to halt gas leaks while a connection is being made to transfer propane from the cylinder. The newer version of this valve complies with standards for outdoor cooking appliances and the Standard for Container Connections, which is the requirement for all barbecue grills manufactured after October 1994. Older versions of this valve were prone to overfilling leading to fire hazards.