Pampas grass is an ornamental grass that can grow as tall as 10 feet in clumps as wide as 6 feet. Pampas grass has soft, feathery seed spikes. This perennial grass is well suited for a number of climate zones.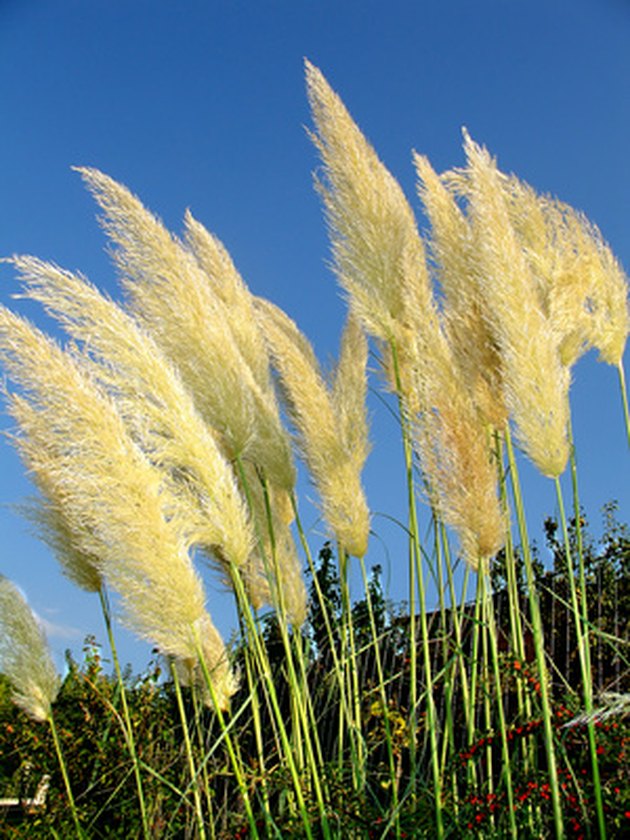 Pampas grass is considered marginally hardy in United States Department of Agriculture Hardiness Zone 6, according to the University of Georgia. Temperatures in Zone 7 can drop to -10 degrees Fahrenheit. If temperatures stay at this level for too long, the grass may be damaged.
The University of Georgia lists USDA Hardiness Zone 7 as also being a marginal zone where pampas grass can sometimes do well, but where winter temperatures may damage the grass. Temperatures in Zone 7 can reach 0 F.
Zone 8 is another zone where pampas grass can grow with no risk of damage from winter temperatures. Although temperatures in USDA Hardiness Zone 8 can reach below freezing, around 15 F, temperatures this cold won't adversely affect pampas grass.