Master Lock sells padlocks, which allow you to set your own combination. To reset or change the combinations on the Master Lock, you must know the current combination, whether it is the factory preset combination or a combination that was set after purchase. You will not be able to reset the lock without the current combination. Master Lock sells four models of padlocks model numbers 175, 176, 177 and 178. These instructions work for all four of these models.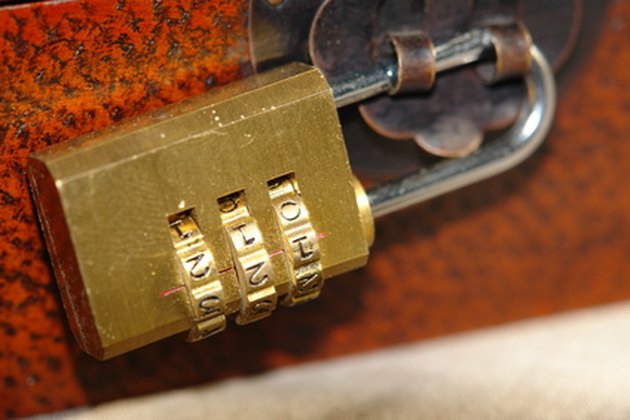 Step 1
Enter the current combination and open the padlock.
Step 2
Find the hole in the side of the lock and insert the reset tool.
Step 3
Push the reset tool and turn it 90 degrees to the right.
Step 4
Enter the new combination by turning the wheels.
Step 5
Turn the reset tool 90 degrees to the left and remove.