Residential countertops are fashioned of granite, marble, wood, concrete, tile or laminate. In custom homes, these counter surfaces may be any size, but volume homebuilders and retailers use standard dimensions to lower costs and simplify installation.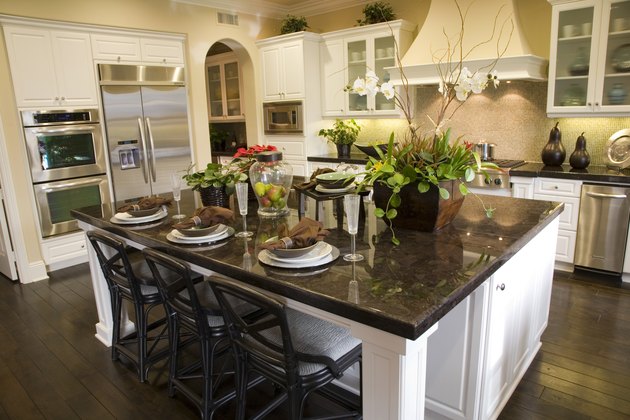 credit:
Christopher Rodenberg/iStock/Getty Images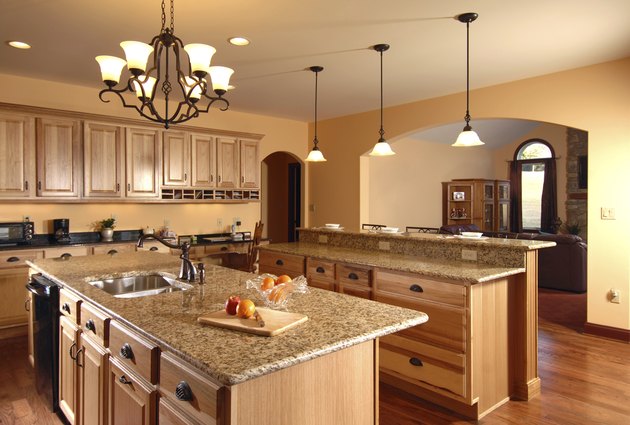 credit:
John Keith/iStock/Getty Images
Standard kitchen base cabinets measure 24 inches deep. To prevent debris created on the work surface from falling into the lower cabinets, countertop makers add 1 to 1.5 inches for an overhang, making the finished countertop 25 or 25.5 inches deep.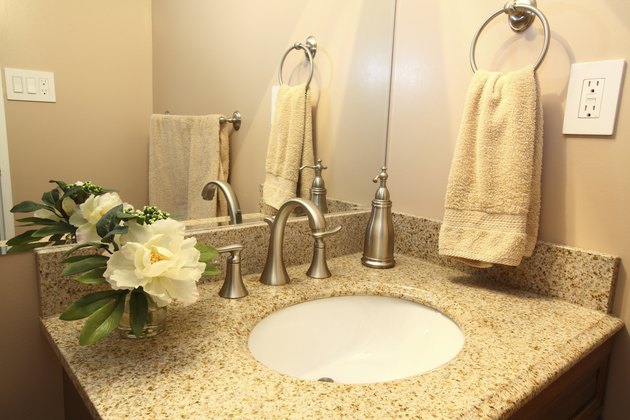 credit:
bukharova/iStock/Getty Images
Major manufacturers like Thomasville Cabinetry set the standard depth for bath vanity cabinets at 18 to 21 inches. Adding the 1- to 1.5-inch overhang gives a standard bath countertop a finished depth of 19 to 22.5 inches.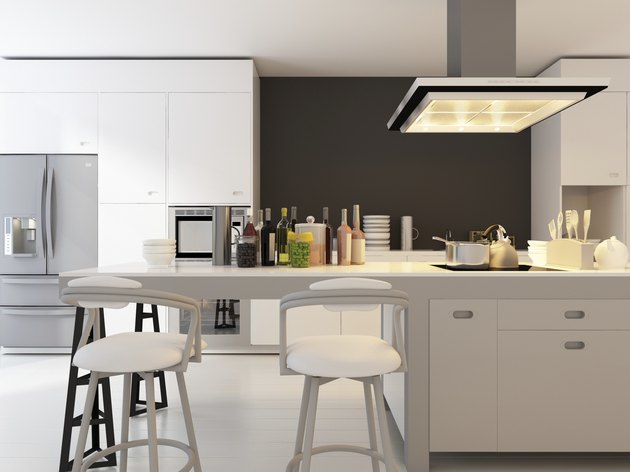 credit:
Design_Lounge/iStock/Getty Images
In-home bars range from a small sink set in a vanity-depth cabinet to a freestanding bar with a raised seating area. Nationally syndicated newspaper columnist Tim Carter recommends a minimum depth of 18 inches for the bar top, with a 10- to 12-inch overhang for the "customers."
Eating Counters and Islands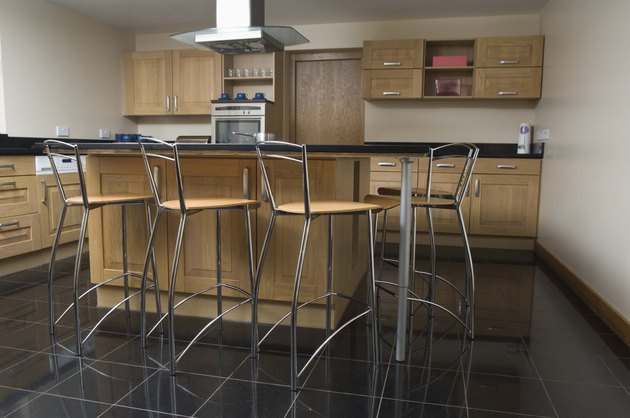 credit:
Jupiterimages/Stockbyte/Getty Images
Cabinetmaker Buckingham Interiors suggests 15 inches in depth for single-sided eating counters and 30 inches for two-sided ones. Standard kitchen island countertops measure 36 inches deep, covering a 24-inch cabinet with the standard finish overhang on one side and a 10.5-inch overhang for eating on the other.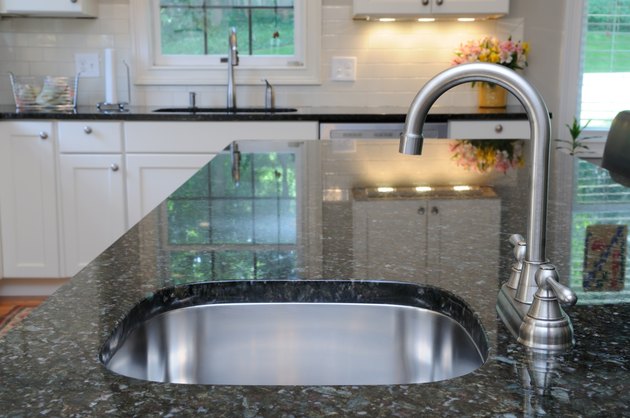 credit:
Jorge Salcedo/iStock/Getty Images
Bump-outs for sinks, while popular, add to the cost of the countertop, reports the Kitchen-Cabinets-and-Hardware site. The Americans with Disabilities Act provides guidelines for access to faucets and openings beneath sink areas that may impact your countertop dimensions.