Things You'll Need
1/2 cup baking soda

1 cup borax

1 cup cornmeal

2 bowls

Spoon

Clean cloth

Vacuum cleaner

1 cup white vinegar

1 cup hot water

Steam cleaner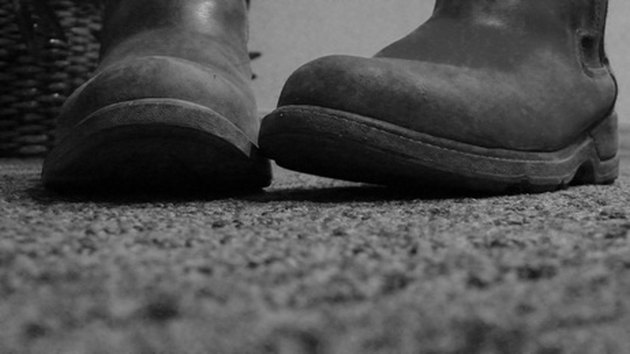 Many homes are installed with carpet, since carpet is comfortable to walk on and inexpensive compared to other types of flooring. Dirt, grime, germs and contaminants collect in carpet fibers, especially when animals live in a home. These contaminants can attract bugs and cause those living in the home to have allergic reactions. Frequently cleaning and disinfecting carpet will improve the appearance of the carpet, keep it more sanitary and allow it to last longer.
Step 1
Pour 1/2 cup of baking soda, 1 cup of borax and 1 cup of cornmeal in a bowl. Thoroughly mix the ingredients with a spoon.
Step 2
Sprinkle the mixture over the carpet. Use a clean cloth to rub the mixture into the carpet fibers.
Step 3
Allow the mixture to absorb into the carpet overnight. Vacuum the carpet with a vacuum cleaner.
Step 4
Pour 1 cup of white vinegar and 1 cup of hot water into a bowl. Pour the solution into the detergent vessel of a steam cleaner.
Step 5
Vacuum the carpet with the steam cleaner, following the manufacturer's directions. Allow the carpet to thoroughly dry.
---
April Dowling first started writing in high school and has written many news articles for newspaper and yearbook publications. She is currently pursuing a career as an online writer and affiliate marketer. Dowling writes for several websites and keeps many blogs.