On light fixtures, a sticker specifies the maximum light bulb wattage acceptable. You can use an incandescent light bulb with a lower wattage than specified, but using a higher wattage is dangerous.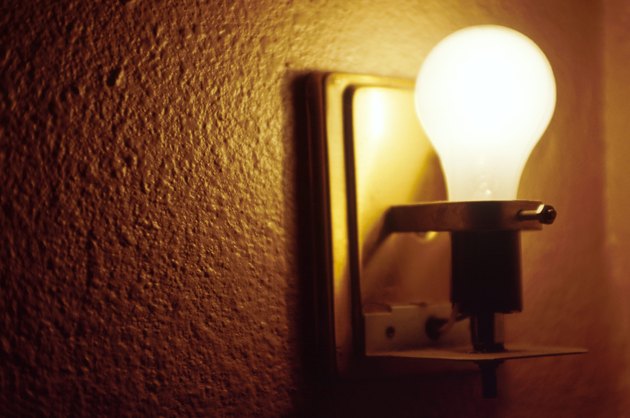 credit:
Ingram Publishing/Ingram Publishing/Getty Images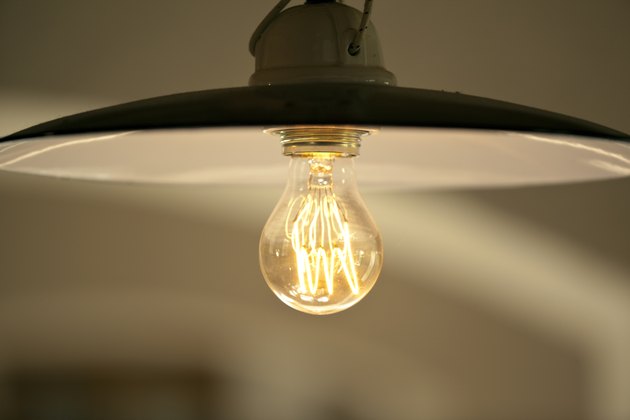 credit:
AlexPitt/iStock/Getty Images
Incandescent light bulbs produce heat in addition to light, and heat output increases with wattage.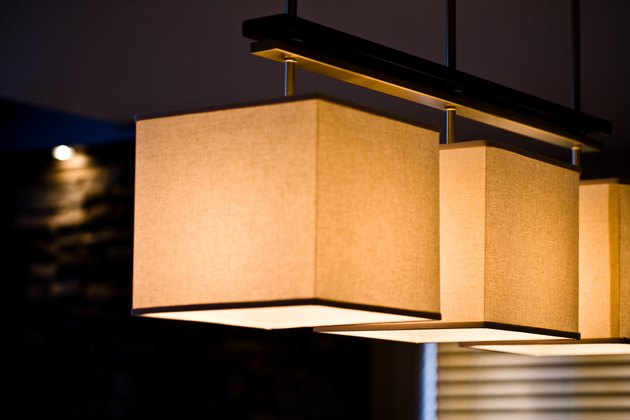 credit:
Jupiterimages/Photos.com/Getty Images
Because of the heat generated, using a light bulb with a higher wattage than specified may cause the light fixture to overheat. Overheating damages the fixture and may melt the socket holding the light bulb, causing a fire.
credit:
Ingram Publishing/Ingram Publishing/Getty Images
The wiring inside the light fixture may become brittle due to the heat from a bulb with wattage exceeding the specifications. In some cases, especially when wires inside walls and ceilings are affected, fires occur.
credit:
DAJ/amana images/Getty Images
Using light bulbs with the wrong wattage inside enclosed light fixtures, such as glass globes or wall sconces, increases the risk of damage or fire because the heat is less able to dissipate in the enclosed area.
Compact Fluorescent Bulbs
credit:
Travis Manley/Hemera/Getty Images
If you want a higher light output than your fixture allows, consider a compact fluorescent bulb (CFL). For example, in a fixture with a 60 watt maximum capacity, you can use a 42 watt CFL, producing the equivalent light of a 150 watt incandescent bulb.