Things You'll Need
Broom

Dust mop

Vacuum (optional)

2 cups distilled white vinegar

2 cups vegetable oil

Spray bottle

Soft cloth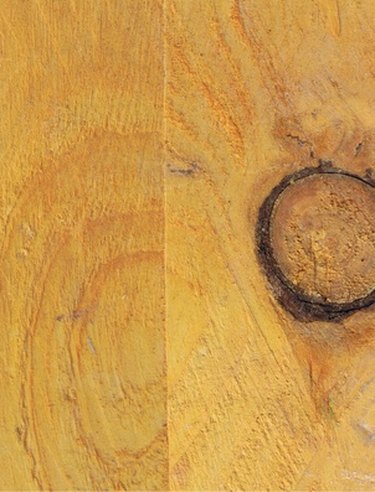 Cleaning hardwood floors with commercial floor cleansers isn't necessary. Homemade hardwood floor cleaners work equally well and they are far more earth-friendly and economical. Chances are you already have everything you need to make a homemade hardwood floor cleanser. You can use vinegar and vegetable oil to clean hardwood floors and leave them with a shine. Once you know how to clean your floors with vinegar and vegetable oil you will never have to spend money on expensive hardwood floor cleansers again.
Step 1
Remove all dirt, dust and debris from your hardwood floor with a broom. Follow with a dust mop to remove fine particles. If necessary use a vacuum with a soft brush attachment to remove dirt and debris from hard-to-reach corners and underneath furniture and appliances.
Step 2
Pour 2 cups of distilled white vinegar and 2 cups of vegetable oil into a clean spray bottle. Seal the spray bottle tightly and shake the contents well to blend.
Step 3
Clean the floor one section at a time. Spray a small section of your hardwood floor with the vinegar and vegetable oil cleanser. Spray enough cleanser to thinly coat the area you are cleaning.
Step 4
Rub the cleanser into the hardwood floor with a clean, soft cloth. Use a separate soft cloth to buff the area dry. Buff in small circular motions.
---
Hillary Marshall has been writing professionally since 2006. Before writing instructional articles online, she worked as a copywriter and has been published in "Ideal Living" "Sass" "Science Edge" and "Shopping Cents" magazines along with countless websites including Gadling a blog by the Huffington post. Marshall studied early childhood education at the Stratford Career Institute.