Equipping your kitchen for the first time may seem like an overwhelming task. Think about how and what you like to cook, and make a list of all the necessary kitchen equipment you will need. Cooking, baking, mixing and measuring, cutting and blending and chopping are all aspects of meal preparation that require different types of kitchen equipment.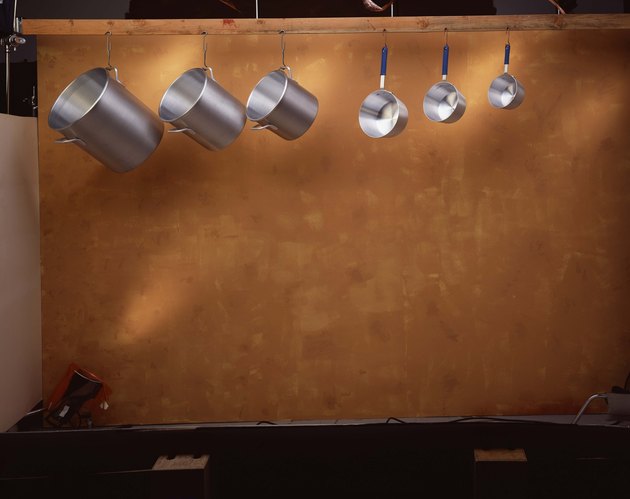 credit:
Jupiterimages/Comstock/Getty Images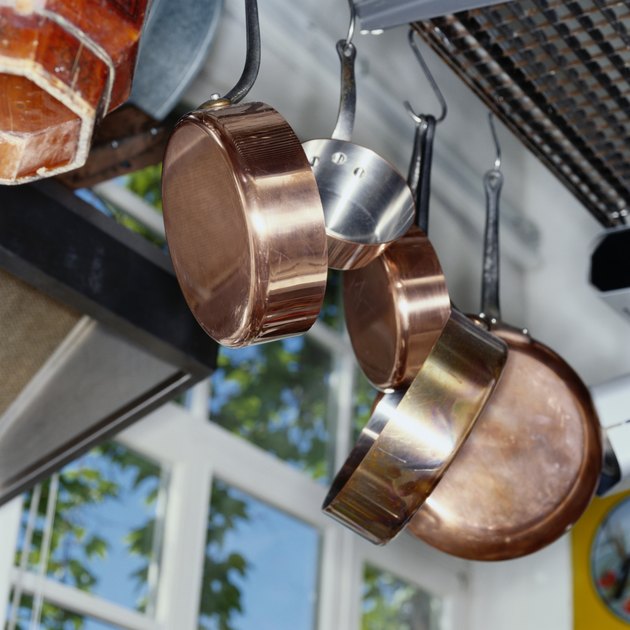 credit:
Ryan McVay/Photodisc/Getty Images
A comprehensive set of non-stick pots and pans is the basic foundation of kitchen equipment. A set that has 7-inch, 10-inch and 12-inch frying pans,1-qt., 2-qt. and 4-qt. sauce pans with lids and a large stock pot and lid for soups and stews can get your kitchen started. A plastic colander is also needed to drain your boiled food.
A 12-inch cast iron skillet is ideal for baking cornbread or making fried chicken as cast iron really holds heat and cooks evenly.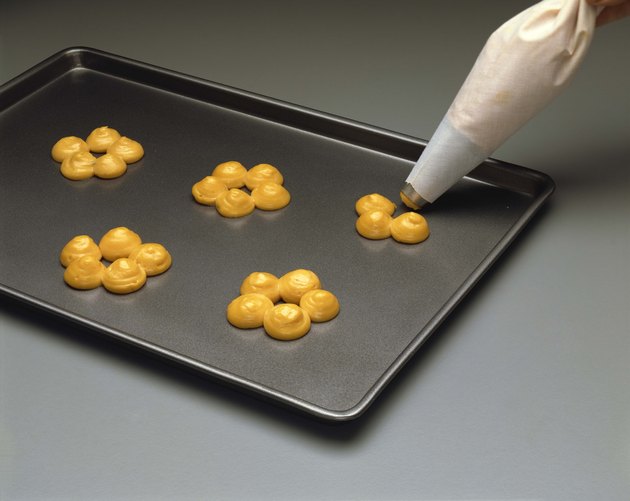 credit:
Jupiterimages/Comstock/Getty Images
A 9-inch-by-9 inch metal baking pan is versatile and will work for making such baked goods as brownies, pecan bars and gingerbread. Two 8-by-2-inch metal round cake pans will be sufficient for a layer cake. Flexible silicone bakeware makes baking cupcakes and muffins much easier, as the bakeware can be flexed when it is cool to pop out the baked goods. Use a flexible silicone baking mat to line your cookie sheets so cookies and pastries bake evenly. It can also be used for microwave cooking. Lastly, an 8 by 4 by 2 1/2 inch loaf pan will evenly bake banana or zucchini bread.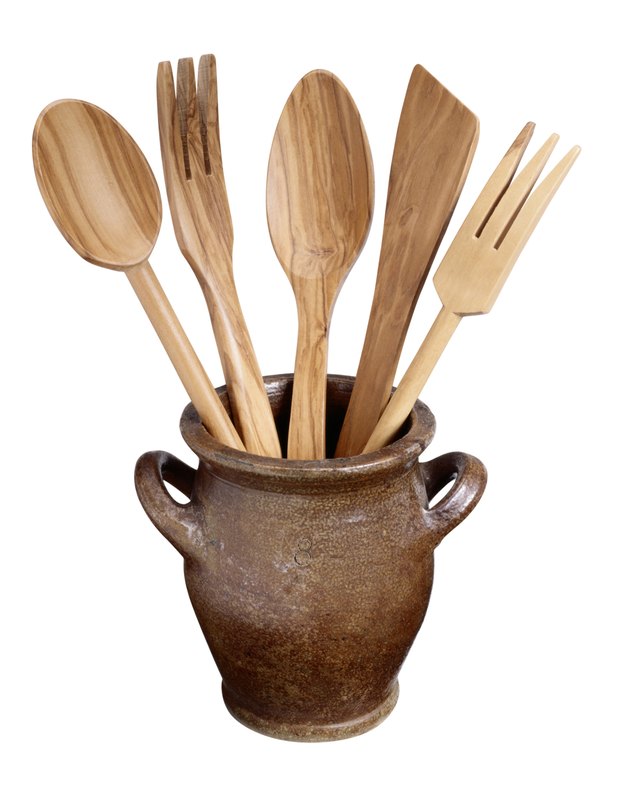 credit:
Ryan McVay/Photodisc/Getty Images
Buy plastic and wooden utensils to protect your non-stick pots and pans and bakeware. A set of wooden spoons in various sizes can be used to stir your food without scratching your new sauce pans. Plastic slotted spoons, ladles and spatulas are also necessities. A handheld can opener is another utensil that is a necessity, especially if there is little counter space for an electric can opener.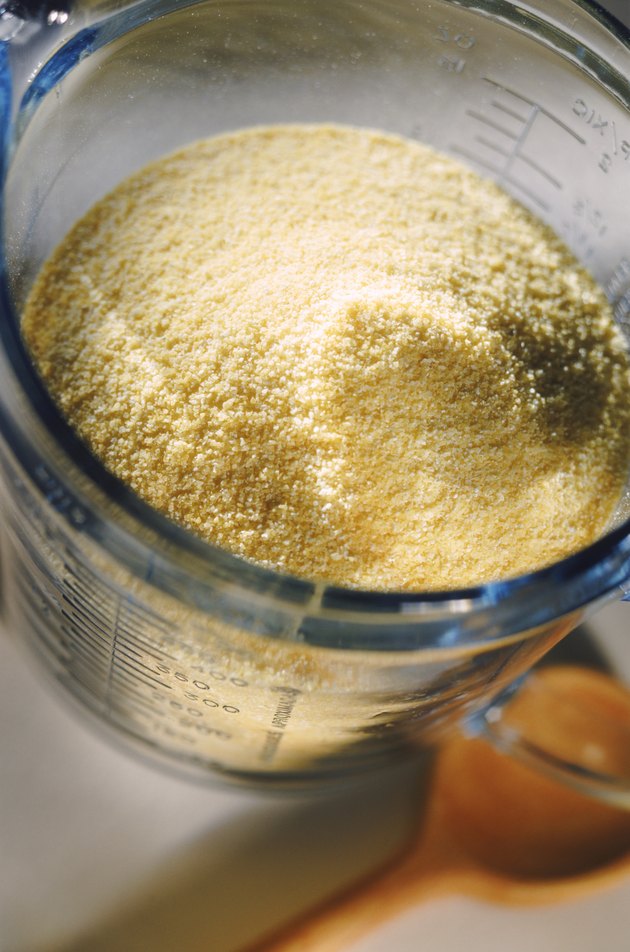 credit:
John Foxx/Stockbyte/Getty Images
A three-bowl mixing set with a 2-qt., 3-qt. and 4-qt. bowl gives you the convenience of having enough bowls to separate and then mix together several different ingredients. Basic measuring equipment includes a 2-cup measuring cup and a set of measuring spoons. Candy and meat thermometers are helpful for measuring temperatures.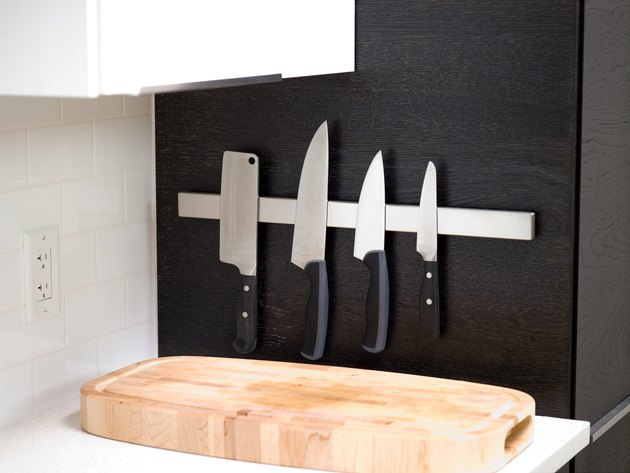 credit:
Jupiterimages/Photos.com/Getty Images
A sharp set of knives that include a chef's knife, a bread knife and a paring knife make meal preparation go faster. A handheld cheese grater and potato or vegetable peeler are also helpful cutting utensils.
Use a plastic or bamboo cutting board to chop ingredients and to keep them separate. Both materials make for easy clean up.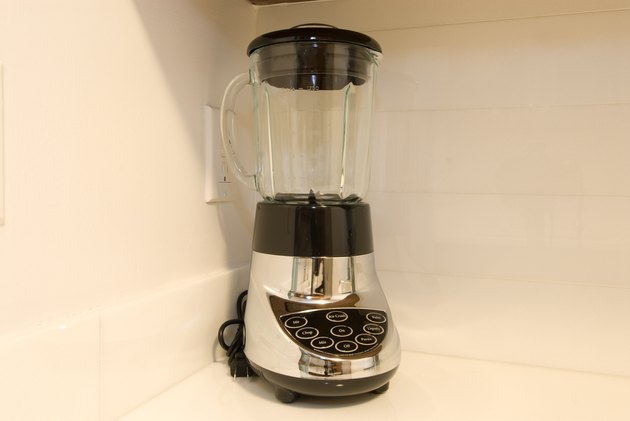 credit:
Jupiterimages/Photos.com/Getty Images
A sturdy food processor can handle most of your blending and chopping needs. You may want a separate blender for smoothies and making pesto. Ground coffee can be difficult to remove completely from kitchen appliances, so a separate electric coffee grinder may be in order as well.