Although many people dislike them, insects can be useful and are a necessary part of the environment. Insects can help keep other harmful insects out of your garden or crops. Many pollinate plants to help maintain ecosystems, and insects also can produce useful products, like honey or beeswax.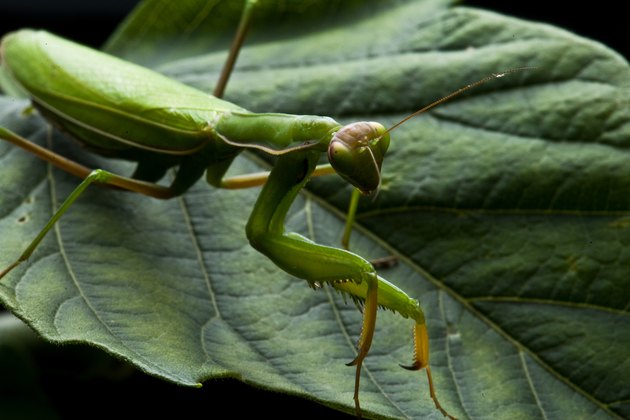 credit:
Jupiterimages/Photos.com/Getty Images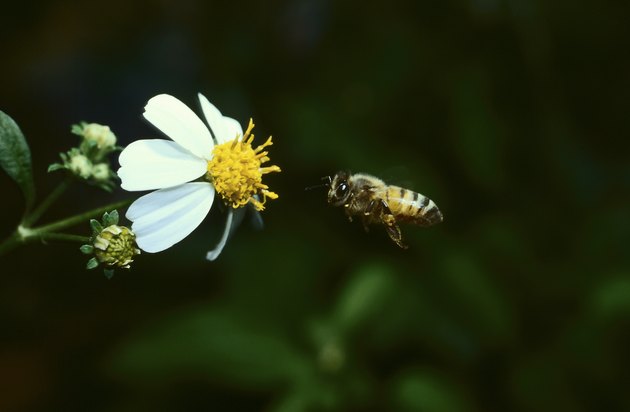 credit:
Hemera Technologies/Photos.com/Getty Images
Honeybees produce the delicious honey from the sweet nectar they carry back to the hive. Honey is rich in calories and antioxidants, and it is a natural sweetener. If you want to help provide a nectar supply, honeybees are attracted to black-eyed susans and goldenrods.
Silk worms are actually caterpillars that develop into a silk moth. The silk they produce when constructing their cocoons has been used for centuries to create a delicate fabric. Some companies now make eco-silk, which is made with nontoxic chemicals and an eco-friendly manufacturing process, so it is both soft and green.
The praying mantis is one of the best creatures you can have in your garden. They eat a variety of insects that range in size and structure. They might eat some of your other useful insects but will get along with ladybugs nicely.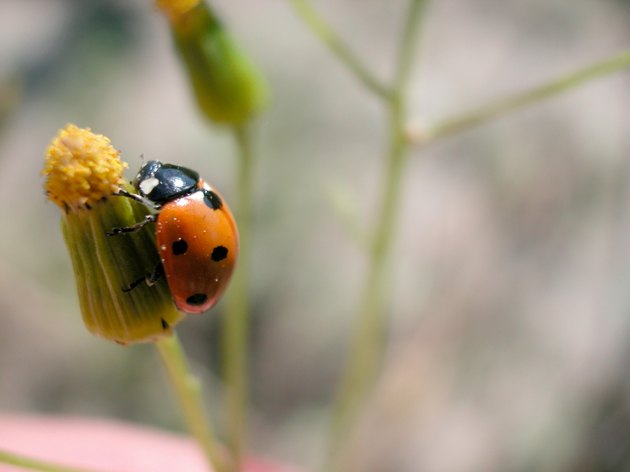 credit:
Jupiterimages/Photos.com/Getty Images
Ladybugs are very useful insects for garden pest control. Ladybugs will prey on aphids, chinch bugs, whiteflies and other mites. They reproduce quickly and have a healthy appetite. Ladybugs especially like geraniums and tropical milkweed. These insects will feed at both larvae and adult stages.
Green Lacewings eat prey at the larval stage and then switch to nectar and pollen in their adult life. These larvae will eat spider mites, caterpillars, thrips and insect eggs.
Mealybug Destroyers are predatory beetles that eat thrips, aphids, mealybugs, and insect eggs. The larvae of mealybug destroyers will feed on these soft shelled insects. These larvae need only be released twice a year for pest control.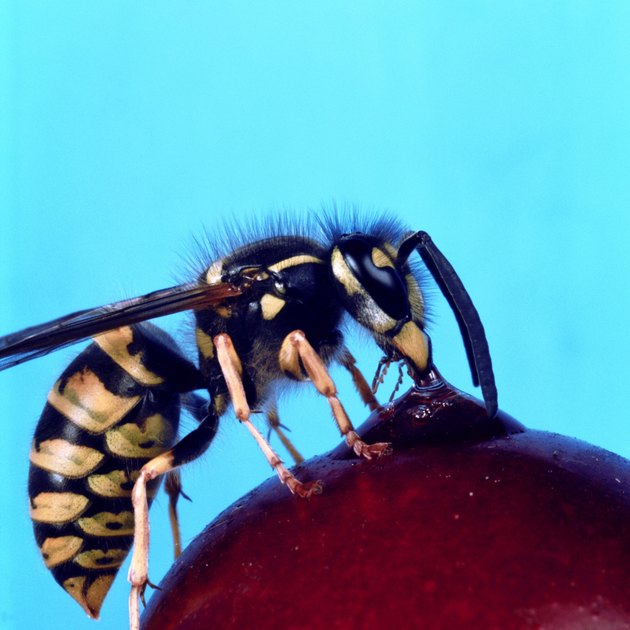 credit:
John Foxx/Stockbyte/Getty Images
Whitefly parasites eat whiteflies only. These parasitic wasps won't harm humans but will host inside the bodies of whiteflies.
Cicada Killer Wasps are a larger wasp that kills cicadas by stinging and paralyzing them, and bringing the cicadas to their burrow to feed their larvae.
Trichogramma wasps prey on more than 200 varieties of nuisance worms and caterpillars, preventing them from destroying your plants and trees. These tiny wasps lay their eggs inside the worm and caterpillar eggs to destroy them. Releasing these wasps is an effective method of reducing your pest population because they cut off the reproductive capabilities of the pests.